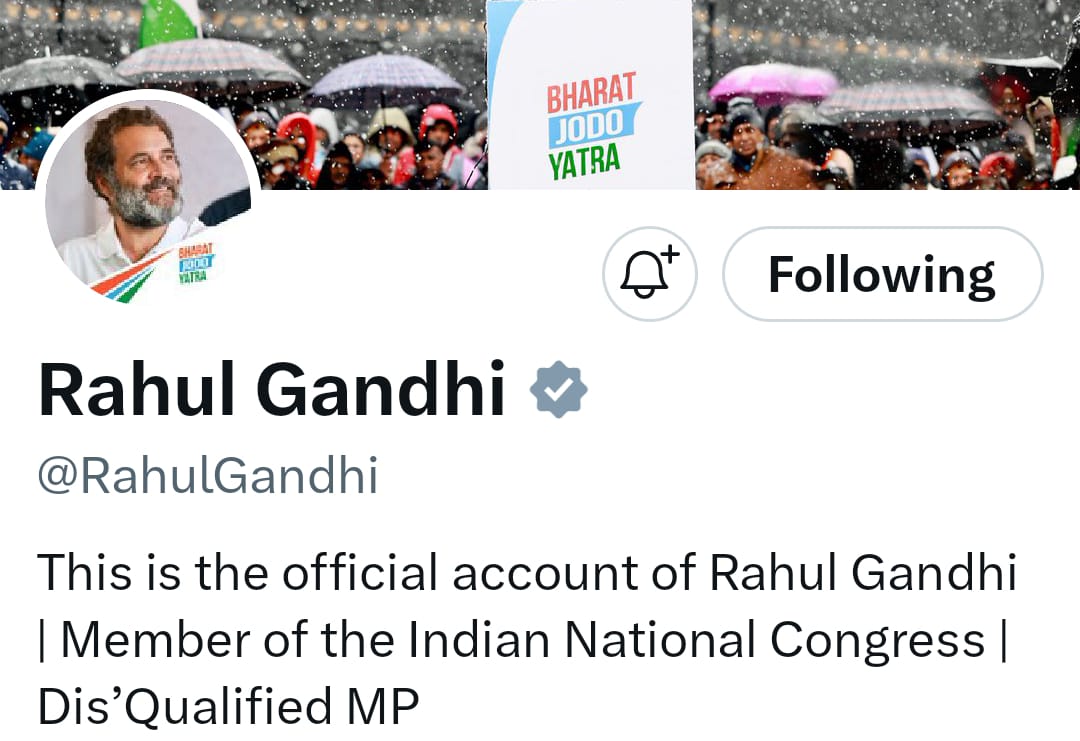 Rahul Gandhi Changes His Twitter Bio To "Dis'Qualified MP" After Losing Lok Sabha Membership
New Delhi, 26th March 2023′ Rahul Gandhi, former Wayanad MP, changed his Twitter bio today (March 26), to "Dis'Qualified MP" after his disqualification from serving as a Lok Sabha MP.
This was followed by his defamation lawsuit conviction in 2019 by a Surat court. Gandhi posted the "disqualification" to his 23 million-follower social media account. On the same day, the Congress party began a day-long satyagraha to protest his disqualification.
A day after being found guilty in a case involving the slander of the Modi surname, Rahul Gandhi was removed from the Lok Sabha on Friday. According to the terms of Article 102 (1) (e) of the Indian Constitution as read with Section 8 of the Representation of the People Act, Gandhi who currently represents the Wayanad Parliamentary Constituency in Kerala was disqualified.
According to the statement, Gandhi was disqualified, as a result of being sentenced to two years in prison by the Chief Judicial Magistrate of the Surat Court in a criminal defamation case in 2019.
He remarked that all thieves had the last name "Modi."