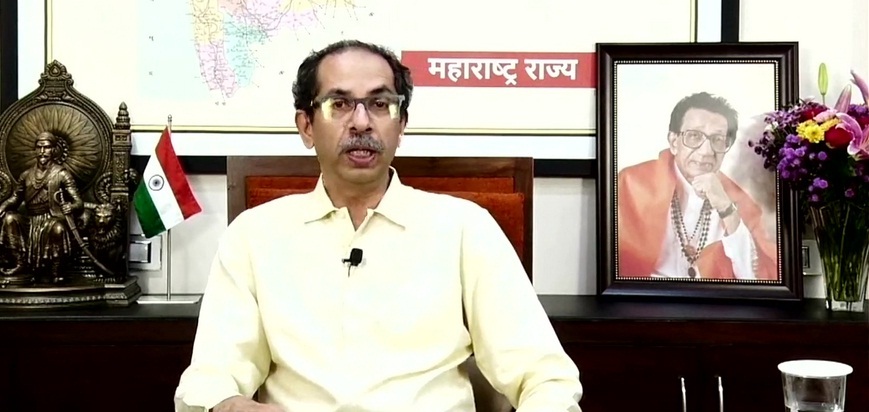 31-Month-Old Uddhav Thackeray's Government to Fall in 5 days! BJP's plan ready  
Mumbai, 28th June 2022: Amidst the political turmoil in Maharashtra, the Bharatiya Janata Party (BJP) has also started appearing in action mode. It is reported that the party has prepared a strategy for major political changes in the state. Also, it is being claimed that this week the new government may knock on the doors in Maharashtra.
According to the Times of India report, a senior leader has said that the BJP has prepared a strategy to topple the Maha Vikas Aghadi (MVA) government.
According to the report, the senior leader said, "If all goes well, we can expect the formation of a new government in the state on Saturday or Sunday."
The activities in Shiv Sena have also intensified in the state.
If the need arises Shinde group may go with MNS
Chances are being raised that rebel leader Eknath Shinde may reach Mumbai in a day or two and submit a letter to Governor Bhagat Singh Koshyari with an appeal for a floor test.
According to the report, another plan is that the BJP may also submit a letter to Koshyari for a floor test and if the governor calls a special session, the party will ensure that the rebel MLAs do not appear. This will decide the fall of the MVA government.
Waiting for the order!
According to the report, the BJP is waiting for an order from the high command to topple the MVA government. On split in Shiv Sena and going with BJP or MNS, a senior leader said that if Shinde has claimed that he represents the real Shiv Sena, then the question of joining hands with BJP or MNS does not arise.
He said that if the government falls due to the absence of rebels in the special session and a new CM is elected, he will immediately start the process of electing a new speaker, who will recognise the Shinde-led faction as the real Sena. The leader said that it is necessary for the schemes to be foolproof.
"When Devendra Fadnavis along with Ajit Pawar took oath early this morning and the government lasted for less than two days, we didn't want such a situation," he said.