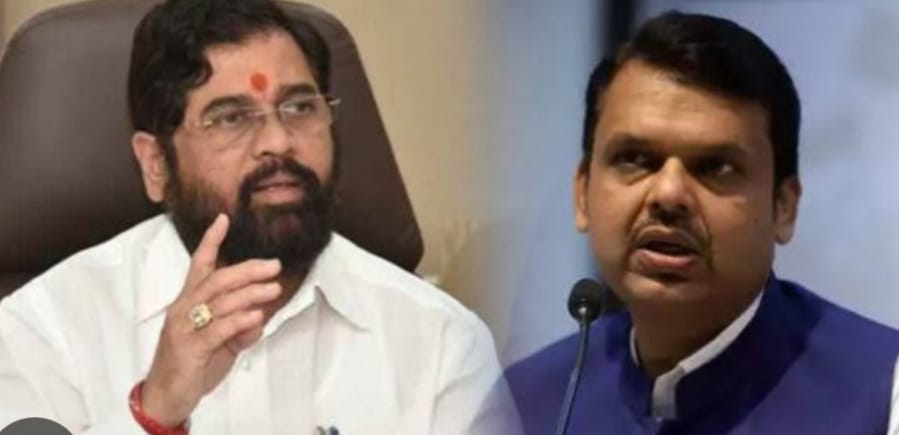 Chief Minister, Deputy Chief Minister Hold Meeting To Resolve Staff Strike
Mumbai, 13th March 2023: The state government will constitute a committee of administrative officers to study the demand for implementation of the old pension scheme for the employees of the state government. The committee will report within the prescribed period. Chief Minister Eknath Shinde and Deputy Chief Minister Devendra Fadnavis appealed today to withdraw the decision to go on strike while stating that it was accepted as a principle that officers and employees should live a safe and dignified life after retirement.
A meeting of the staff unions was held under the chairmanship of the Chief Minister regarding the strike of the state government employees in the Chief Minister's Committee room in the Legislature.
On this occasion, Deputy Chief Minister Devendra Fadnavis, Leader of Opposition in Legislative Assembly Ajit Pawar, Leader of Opposition in Legislative Council Ambadas Danve, Chief Secretary Manukumar Srivastava, Additional Chief Secretary Finance Department Manoj Saunik, Vice President of All India State Government Federation Vishwas Katkar, Class IV Staff Federation, Teacher Bharti, Zilla Parishad Staff Federation, Zilla Parishad Representatives of Union, University Non-Teaching Staff Association, Secondary School Non-Teaching Staff Association, Old Pensioners Association, College Professors Association, and Primary Teachers Association were present.
Chief Minister Shinde said that the participation of employees is important in the development of the state. People's representatives and administration are the two wheels of the chariot. Therefore, the government is not against the principle behind the demand to implement the old pension scheme. The mentality of the government is to find a way out of this.
He further stated, "Discussions will be made to maintain the social security of the officers and employees after their retirement. A committee of administrative officers and retired employees will be appointed in this regard." The Chief Minister said on this occasion that this committee will submit its report in a time-bound manner.
For the states which have implemented this old retirement scheme, their roadmap is still not ready. The policy adopted by the state government regarding this scheme will not allow any loss to the employees who have retired earlier. Deputy Chief Minister Fadnavis said that the state government will not take any role and the employees should not either. At this time, Katkar raised issues regarding the strike and the old retirement scheme.
To Read Political And Bureaucracy News Join Sarkar Khabar WhatsApp Group