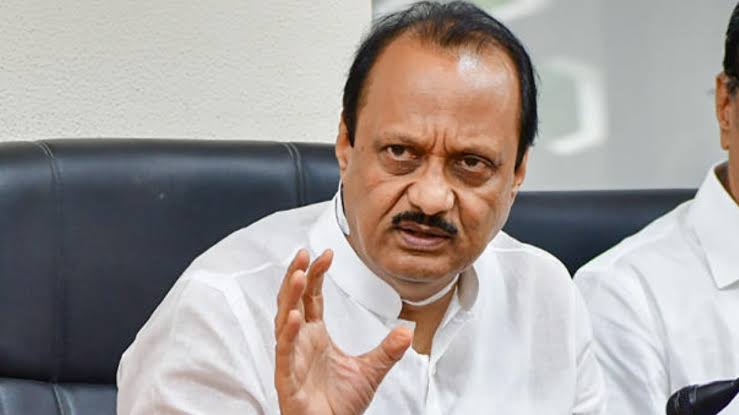 Pune BJP Leader Lodges Complaint Against Ajit Pawar, Pawar Denies Allegations
Khadki, 12th April 2023: The Leader of Opposition in Legislative Assembly Ajit Pawar has denied allegations made against him by Pune BJP leader Ravindra Salgaonkar. Salgaonkar lodged a complaint at Khadki Police Station in Pune, claiming that his life was threatened by Pawar.
Pawar has responded by saying that anyone who threatens someone's life should be protected, and that if Salgaonkar is serious, he should be protected with a 'Stengun'. He added that he is a person who follows law and order and the constitution, and there is no reason for him to pose a danger to anyone. Pawar also stated that while there may be political threats, there is no physical threat.
In his complaint, Salgaonkar alleged that Pawar had put pressure on officials to calculate the value of a plot in front of E Square on Ganeshkhind road in Pune, despite it being impossible to calculate. Pawar's name was reportedly on the file of the plot. Salgaonkar objected to this information and claimed that there was a threat to his life from Pawar.
While the police have not registered a crime in this case, they have accepted Salgaonkar's complaint written on his letterhead. The matter is under investigation.
To Read Political And Bureaucracy News Join Sarkar Khabar WhatsApp Group