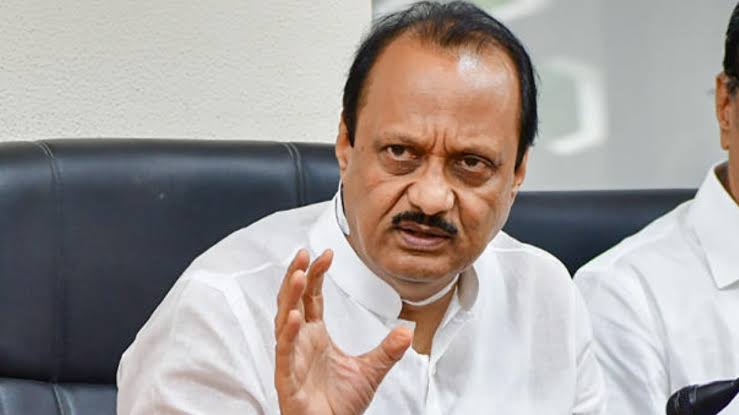 Pune: Maratha Community Protests Deputy Chief Minister's Inauguration of Sugar Factory in Daund
Daund, 31st October 2023: The Sakal Maratha community in Daund, Pune district, has expressed its strong opposition to the opening ceremony of the Daund Sugar Private Limited, a private sugar factory, set to be inaugurated by Deputy Chief Minister Ajit Pawar. The event marks the commencement of the sugarcane grinding season and the unveiling of increased refining capacity projects. Despite this protest by the Maratha community, the factory director has confirmed that the program will proceed as scheduled.
A statement opposing the event has been submitted on behalf of the Sakal Maratha Community in Daund Taluka to Tehsildar Mamta Bhandare, a resident of Daund. The protest occurs at a time when Manoj Jarange Patil is on a hunger strike to demand Maratha reservation, and leaders are being barred from villages as part of the reservation movement.
The sugarcane season's inauguration is planned for November 2 at Alegaon, eight kilometres from Daund City, with Deputy Chief Minister Ajit Pawar and his wife Sunetra Pawar presiding over the event at 4 pm.
The statement from the community suggests the possibility of further protests against Deputy Chief Minister Ajit Pawar by the Maratha community if he inaugurates the sugarcane season. Vikram Pawar, Pune District General Secretary of the All India Maratha Federation, revealed that a collective demand has been made by the entire Maratha community to reconsider the event being led by Ajit Pawar.
The Daund Sugar factory has incrementally increased its sugarcane crushing capacity from 6000 MT per day to 17500 MT per day and its cogeneration project's capacity from 18 MW to 82 MW. Ajit Pawar is scheduled to inaugurate these enhanced capacities on November 2.
However, there has been uncertainty surrounding Deputy Chief Minister Ajit Pawar's attendance at the event, as he contracted dengue on October 29. This has led to further protests from the Maratha community, questioning his participation in the program.
In response, Virdhawal Jagdale, the factory's director, confirmed that the factory's program would proceed as planned. Deputy Chief Minister Ajit Pawar has been invited, and the event's pamphlets have already been distributed to ensure that the program remains on schedule.
Daund Sugar Private Limited was established in 2009 at Alegaon, and Deputy Chief Minister Ajit Pawar is the founder and guide of the factory. The factory's chairman is Jagdish Kadam, Ajit Pawar's maternal uncle, who is renowned for his Guinness Book of World Records entry for constructing a 75 km-long national highway from Loni to Murtijapur in just five days. The current President of the factory is Ra Deolali Pravara, from District Ahmednagar. Virdhawal Jagdale, the factory's director, is the eldest son of the late former MLA Krishnarao Jagdale of Daund and former MLA Ushadevi Krishnarao Jagdale-Patil is a former member of Pune Zilla Parishad in Lingali (T. Daund).