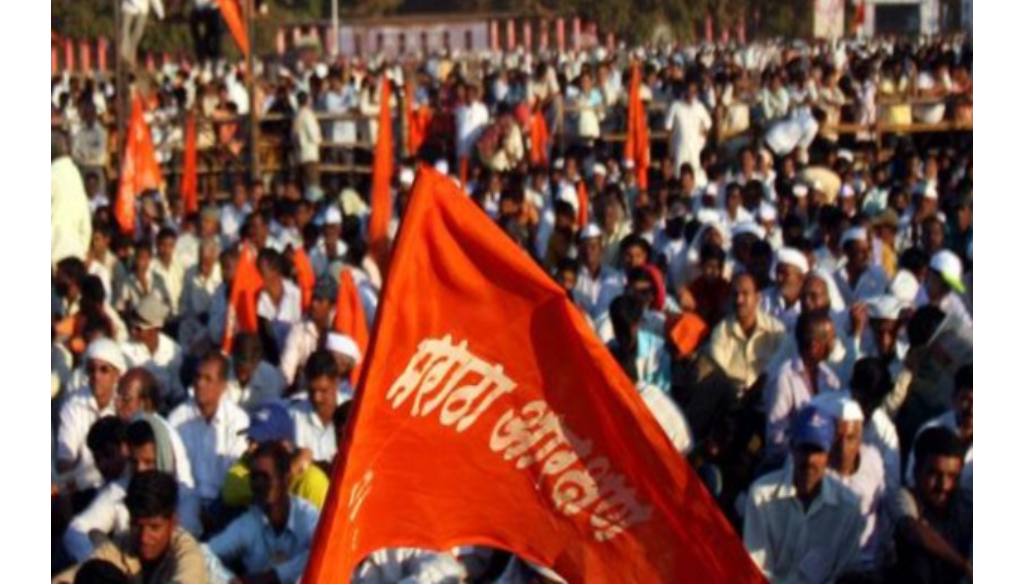 Pune: Unrest Over Maratha Reservation Grips Maharashtra as Protests Escalate
Pune, 30th October 2023: The Maratha reservation issue in Maharashtra has taken a distressing turn as Manoj Jarange Patil's hunger strike at Antarwali Sarati in Jalna district enters its sixth day. Amid growing concern for his deteriorating health, large crowds of Marathas have converged at the site, leading to escalating unrest across the state. Protests have turned violent, with several incidents of arson and public outrage against the government's inaction on the reservation matter.
Besides the agitation at Antarwali Sarati, protesters have taken extreme measures. The bungalow of an MLA was set on fire, and the NCP office as well as the Majalgaon Municipal Council office were also targets of arson. These incidents have ignited Maharashtra and raised serious concerns regarding the reservation issue.
The situation in Majalgaon, Beed district, turned volatile as protesters resorted to stone-pelting at the NCP Office and MLA Prakash Solankhe's (Ajit Pawar group) residence due to his controversial remarks about Jarange Patil. Fortunately, there were no reported injuries. The Majalgaon Municipality building was set ablaze, resulting in the potential loss of hundreds of documents. Beed Superintendent of Police Pankaj Kumawat faced hostility as his car was pelted with stones, and his security guard sustained a severe head injury.
In response to the unrest, bus services in Nanded district have been suspended for two days, causing inconvenience to passengers. In Hingoli, Maratha protesters vented their frustration by burning tires on roads in Wasmat and other areas. Solapur Depot cancelled all buses heading to the Marathwada division, impacting travellers.
In other regions of the state, incidents of agitation unfolded. The Tehsildar's car was targeted in Manoli, Parbhani, with stones thrown at the vehicle. Meanwhile, in Dhule, slogans were raised against leaders, and photographs of Ramdas Kadam and Narayan Rane were affixed to protest placards.
Even with the presence of Ajit Pawar's orders in Baramati, Maratha agitators showed no restraint and blackened Ajit Pawar's photograph. Chief Minister Eknath Shinde expressed concern, noting that the movement had deviated from its peaceful intent. Jarange Patil warned leaders to exercise caution in their statements.
Tensions have also surfaced in the political realm, with protests targeting Konkan Teacher Constituency MLA Dyaneshwar Mhetre in Solapur. Bus cancellations and disruptions to public transportation have caused significant inconvenience to passengers travelling between various districts. As the situation unfolds, the government faces mounting pressure to address the Maratha reservation issue effectively.