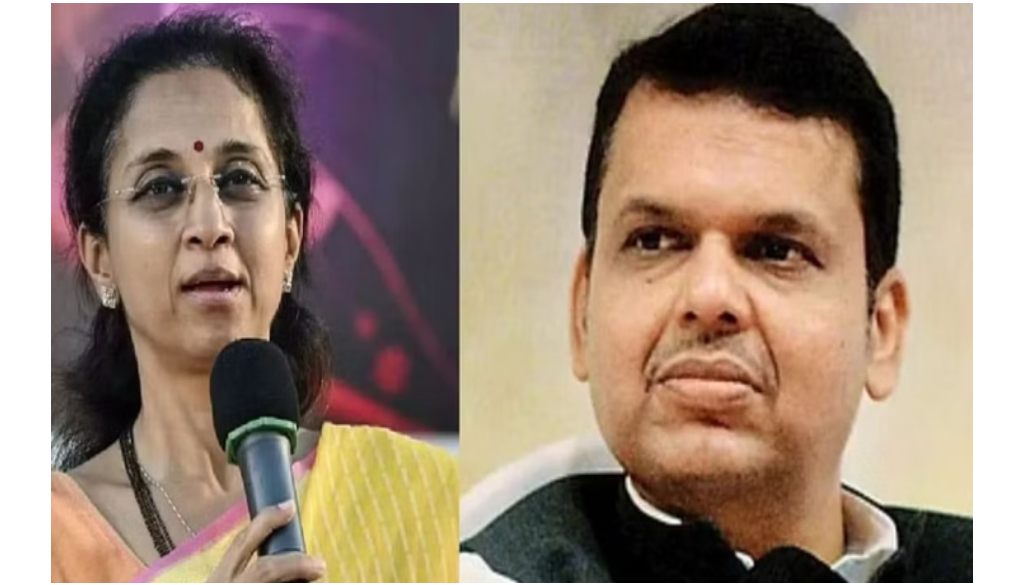 Supriya Sule targets Fadnavis on rising crime in Pune; Says If Can Not Handle Burden Then He Should Resign
Pune, 30th January 2023: Nationalist Congress Party (NCP) MP Supriya Sule had come to protest on the issue of disabled citizens in Pune. Supriya Sule said regarding the increasing crime incidents at that time and crime is increasing on a large scale in the rural areas of the district. Also, threats to women are happening. Therefore, considering all the incidents, there is a failure of the Home department.
Sule criticized Bhartiya Janata Party (BJP) leader Deputy Chief Minister and Home Minister Devendra Fadnavis, demanding that if he can not handle the burden then he should resign from the said post.
Vanchit Aghadi President Prakash Ambedkar is holding a meeting in the Khadakwasla area of ​​the Baramati Assembly Constituency. On that question, Supriya Sule said, "Everyone is given rights in our constitution and we are not oppressors. Everyone should go to everyone's constituency, and fight for the service of the country."
The code of conduct has been violated by BJP's aspiring candidate in the Kasba Assembly by-election. No action has been taken on it yet. Supriya Sule said, "Central and state governments do not follow the rules. There are rules and regulations for opponents." Therefore, she presented the position that 'Sau Khoon Maaf'.
The budget of the center will be presented. On that question, Supriya Sule said that concrete steps should be taken on inflation and unemployment. This is the last big budget of this government. Supriya Sule criticized the central government saying that the central government has a last chance before the 2024 elections.