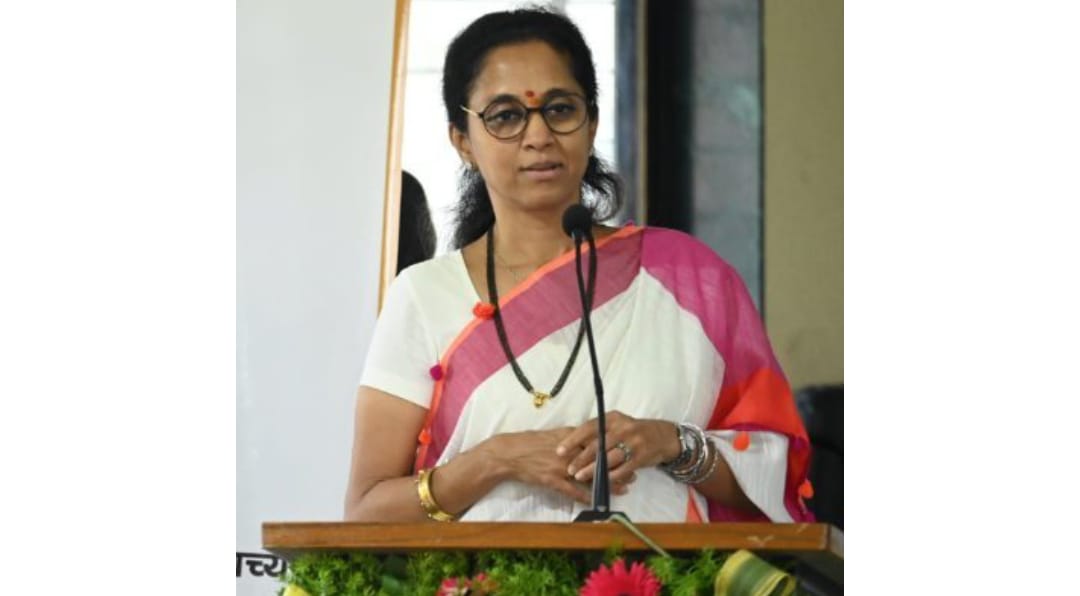 State Government Should Announce Assistance To Accident Victims Near Navale Bridge: MP Sule
Pune, 23rd April 2023: On the Pune-Bangalore national highway, a major accident took place under the bridge in front of the Swami Narayan temple near Navale Bridge. Four people were killed in it.
MP Sule stated that the state government needs to announce immediate assistance to the families of those who died in this incident. Apart from this, the cost of treatment of injured persons should be borne by the state government. MP Supriya Sule demanded that the government should show sensitivity and take immediate action.
She was talking to reporters after visiting and inspecting the accident site. An accident involving a truck and a private bus in the early hours of the morning has resulted in the unfortunate death of four people, while many others have been injured. She also visited the injured citizens.
"We are going to discuss with the Union Minister Nitin Gadkari soon about taking immediate measures to stop the frequent accidents in this area and try to emphasize how further improvements can be made," Sule said that she has raised this issue in the Parliament and she will try to make this road accident-free by coordinating with all the departments.
According to preliminary information, the accident occurred due to the brake failure of the truck. There was a major accident in the Navale Bridge area in November. After that, some measures have been taken by the National Highway Authority of India (NHAI) and the Police. This has reduced the accident rate, but there is a need for further improvement. Sule mentioned that they are continuously following up in this regard.
"I thank the traffic police and Pune police for reaching the spot on time," Supriya Sule also said on this occasion that the administration also needs to take immediate notice of this incident and reach the spot.
Khadakwasla assembly constituency president of Nationalist Congress Party (NCP) Kaka Chavan, former corporators Sachin Dodke, Sharad Dabde, and Deepak Beldare along with office bearers and activists of NCP were present on this occasion.
To Read Political And Bureaucracy News Join Sarkar Khabar WhatsApp Group