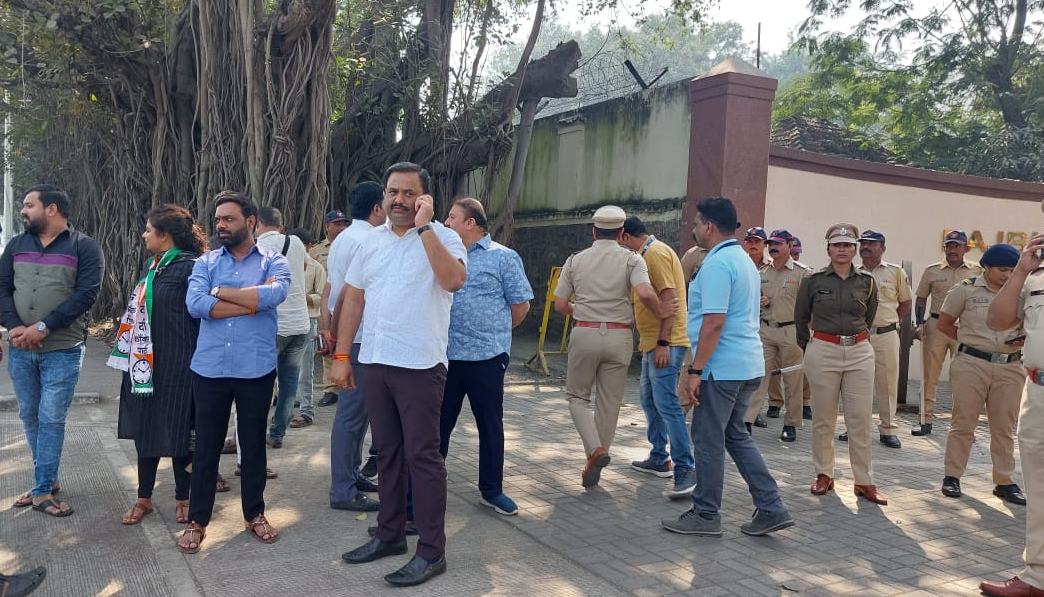 Pune: NCP To Protest Against Maharashtra Governor By Showing Black Flags Today
Pune, 2nd December 2022: After the Maharashtra State Governor Bhagatsingh Koshyari's statement regarding Chhatrapati Shivaji Maharaj, opposition parties and various organizations protested against him. Today (December 2) the Governor is on a visit to Pune. While on this visit, today, the workers of the Nationalist Congress Party (NCP) will show black flags to the Governor and protest.
NCP has become aggressive against the Governor and will protest against the Governor's statement about Chhatrapati Shivaji Maharaj by showing black flags.
Pune police sent a notice to the NCP city president Prashant Jagtap. When Wanwadi police station officials went to his home to take him into custody, Jagtap was not at home.
"In any case, black flags will be shown to the Governor", said Jagtap, adding that NCP is adamant about agitation and will protest in any situation.