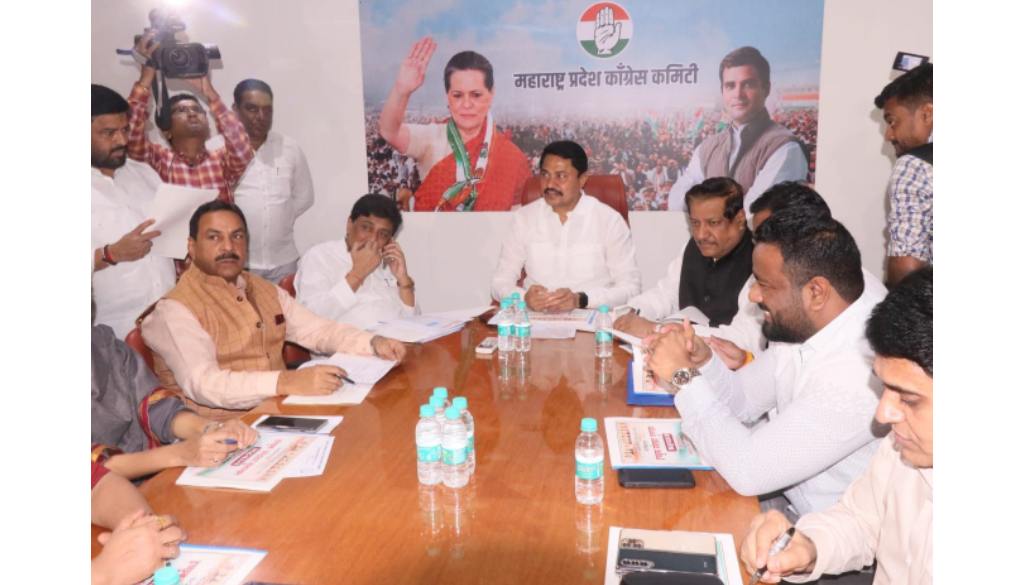 Pune: Maha Vikas Aghadi Will Fight Assembly By-Election Together For Kasba And Chinchwad Constituencies – Nana Patole
Mumbai, 2nd February 2023: "Assembly by-elections have been announced for Chinchwad and Kasba constituencies in Pune district. There are Mahavikas Aghadi (MVA) candidates for both constituencies. Kasba is a traditional constituency of Congress and six candidates from Congress are willing to contest elections from this constituency", said Maharashtra Congress Committee President Nana Patole.
He informed that the MVA will contest both these seats together, and a decision will be taken in a meeting of the Maha Vikas Aghadi.
The meeting of the State Congress Parliamentary Board was held at Tilak Bhavan, the headquarters of the Congress. In this meeting, state president Nana Patole, former chief minister Ashok Chavan, Prithviraj Chavan, former minister Vishwajit Kadam, state working president Naseem Khan, Baswaraj Patil, Praniti Shinde, Chief Spokesperson Atul Londhe, State President of Mahila Congress Sandhya Savvalakhe, State Vice President Sanjay Rathod, Sangram Thopete, State General Secretary Devanand Pawar, Aamir Shaikh of NSUI, and others were present.
Speaking to the press after the meeting, Patole said that the voting for the two by-elections will be held on 26th February, and the last date for filing the applications is 7th February. Both Kasba and Chinchwad seats were discussed in today's meeting. Congress has six candidates to contest from the Kasba constituency. These names will be sent to the High Command, and a decision will be taken. Since they are leading for both these seats, the election will be contested jointly.
Answering a question, Patole said that the policy and decision of the Congress party regarding the Nashik graduate constituency was not wrong. The decision of Nashik was taken only after a proper and detailed discussion. If anyone is working to defame the party, let him answer. Dr Sudhir Tambe was discussed and decided to be a re-candidate, but Dr Tambe betrayed the Congress party at the last moment. People have taught BJP a lesson for setting someone else's house on fire.