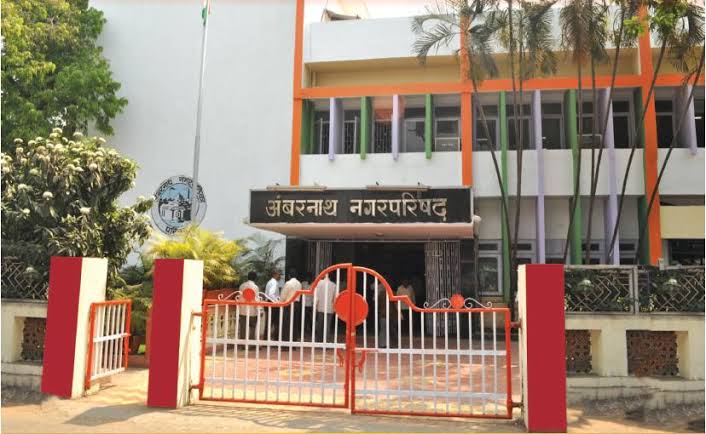 Maharashtra: Ambarnath Municipal Council to get necessary funds for handing over of Zilla Parishad schools
Mumbai, 28th September 2022 – Asking urban development department and rural development department to take coordinated action for provisions regarding salary grants as well as teachers along with lands of the Zilla Parishad schools of Thane ZP which have been handed over to Ambarnath municipal council, chief minister Eknath Shinde directed to allocated funds as per requirement for various works in Ambarnath including development plan and redevelopment.
Chief minister Shinde chaired a meeting at Sahyadri Guest House which reviewed various subjects pertaining to Ambarnath municipal council. MP Shrikant Shinde, MLA Dr. Balaji Kinikar, principal secretary to the department of urban development Soniya Sethi, Thane district collector Rajesh Narvekar, MMRDA joint commissioner Vijay Suryavanshi, chief officer of Ambarnath Municipal Council Prashant Rasal, former municipal council chairman Ajay Choudhary and others were present.
There are 18 schools of Thane Zilla Parishad which have been handed over to Ambarnath Municipal Council while the process of handing over remaining schools is going on. Giving a nod for handing over remaining schools, the chief minister informed that whatever funds required for this handing over of schools would be provided by the urban development department. The meeting decided that the schools which have been constructed on Government lands would be handed over by the Government and for schools which have been constructed from the Cess fund of the Zilla Parishad would be handed over by completing the procedure of giving the funds to Zilla Parishad.
Redevelopment of market at Shivajinagar by PPP model
The meeting decided to redevelop Shivaji Nagar vegetable market (Mandai) based on PPP Public Private Partnership model. Instructions were given to submit a proposal worth Rs. 50 crores for the same to urban development department.
SRA scheme for Prakash Nagar near Ambarnath Shiv Temple
While there is development plan for Ambarnath Shiva Temple, the Prakash Nagar adjacent to Shiva Temple would be rehabilitated by undertaking SRA scheme. Chief Minister also gave directions for appointment of full time officer for Thane District SRA.
Yashwantrao Chavan auditorium included in SATIS project
A decision was taken to include old Yashwantrao Chavan auditorium near Ambarnath Railway station in the SATIS (Station Area Traffic Improvement Scheme) project. The meeting also discussed allocating necessary fund for Olympic level municipal council swimming pool.