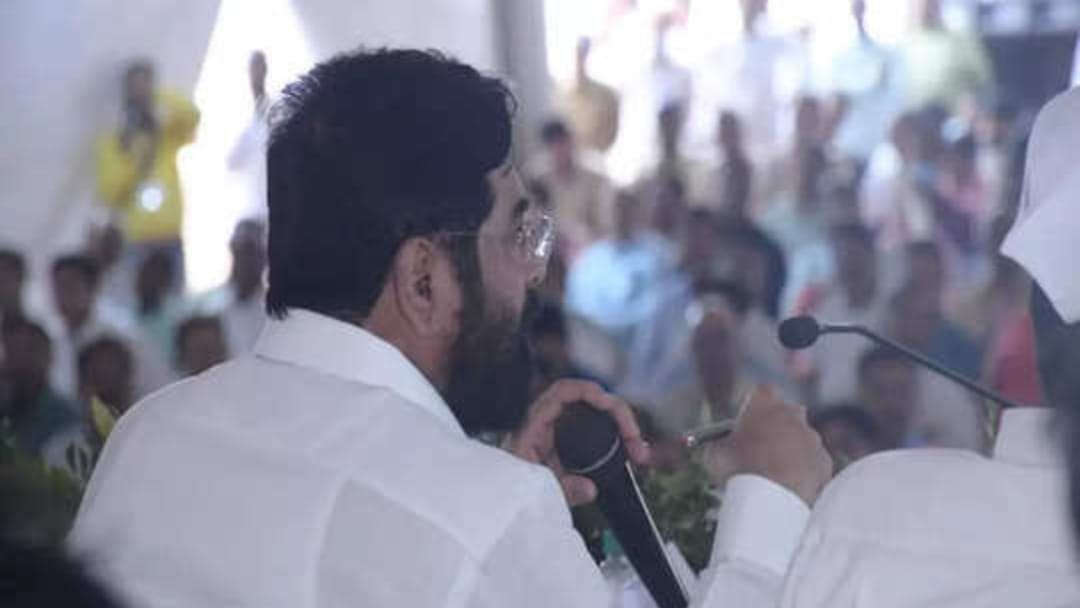 Know Why Maharashtra CM Eknath Shinde Asked Pilot To Delay Aircraft Take-Off
Mumbai, 2nd August 2022: Shiv Sena rebel leader and Chief Minister Eknath Shinde visited Pune today (August 2), during which he held a review meeting regarding the crop damage due to heavy rains and various development works in the city.
In this meeting, Shinde answered various questions of journalists. Also, the flood situation and the administrative authorities have been notified. He also said that the cabinet will be expanded soon.
Earlier, Shinde visited the cities of Nashik, Ahmednagar, Aurangabad, and Yavatmal and addressed the workers there. In his speech, Shinde explained why the time has come for rebellion.
Currently, the video of an anecdote shared by Shinde is going viral on social media. Shinde had said that he stopped an aircraft to make a phone call. Due to this, he is being trolled on social media. Also, the question is being asked whether the plane was in the air or on the ground when the phone was answered.
Shinde himself has now explained when asked about this video. A patient related to Dada Bhuse was undergoing treatment at Lilavati Hospital, for which he had called. At that time, the pilot was told to stop the plane, explained Shinde.
"Also, I called a Marathi family from Patna to bring them to Mumbai. 2 children were injured in a cylinder blast in Patna," he added further. Shinde explained that he stopped the flight because he wanted to make an urgent call, not because he was late.
Meanwhile, a person known to Shinde is undergoing treatment at Lilavati Hospital in Mumbai. However, there was any delay in getting any report of that person, Shinde had publicly told the story in a meeting.
"I was sitting on the plane, the officer in Lilavati was not answering the phone, which means he was busy. Then, I asked the pilot to wait for five minutes. I have to make an important call," said Shinde.
He added, "At that time, the pilot stopped the plane for 10 minutes. I had a discussion, and Dada got his report."
Shinde told the story of calling the doctor from the plane saying, "What is the use of the call if it does not go on time?"