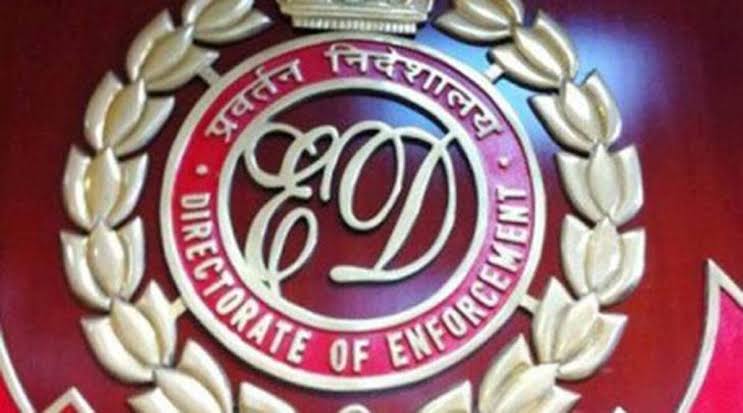 Why Is ED More Active Than CBI and IT Department?
New Delhi, 2nd August 2022: From the National Herald case to the Patra Chawl scam, in which Sanjay Raut was arrested, the agency that often flusters parties is 'Enforcement Directorate' or ED.
Money laundering or cases regarding misappropriation of money come under the Prevention of Money Laundering Act (PMLA), which grants power to the ED as well. The ED is a powerful agency under the PMLA, which has the ability to take stringent action in corruption cases.
Recently, the Supreme Court also upheld the authority of the agency claiming that it has the power to confiscate recovered money and make arrests. The ED's involvement will continue in the coming days as well. In such a situation, questions regarding the deficiency of activity from the CBI (Central Bureau of Investigation) and the Income Tax Department, arise.
Distinctly, the CBI was formed under the Delhi Special Police Establishment Act, 1946. It has to take permission from the concerned government for investigation in any state. The CBI can handle the investigation in any state only if the government of that state has made such a recommendation or the High Court or Supreme Court has put forth an order.
The Income Tax Department, on the other hand, can also not impose severe punishment under its granted powers. However, only the Income Tax Department has the power to impose provisions like a penalty.
The PMLA has given the Enforcement Directorate significant powers, including the ability to arrest, in which case the accused must meet the two stated bail conditions. Firstly, the accused has to prove his innocence. If the accused is released, they will not be a threat to any evidence or witnesses. Apart from this, there is also a provision to consider the statement given by the accused before the ED officer as evidence in court. Though it was formed in 1957, the ED gained these major powers only after the introduction of the PMLA in 2005.
The opposition has decided to file a petition for a review of the Supreme Court's decision on July 27 on ED and the Money Laundering Act.
According to sources, the application filed by the opposition will explain how the excess power given to the ED is an attack on democracy and gives it the right to harass political rivals. The opposition says that the government is using the ED to silence their voice. The conviction rate of the accused in the cases registered by the ED is very low.
In the last 17 years, the ED has registered 5,400 cases of money laundering. But, so far, only 23 people have been convicted under this. Questions have often been raised about the conviction rate under the ED being just 0.5 per cent. Notably, though, there is a steady increase in the rate of raids.