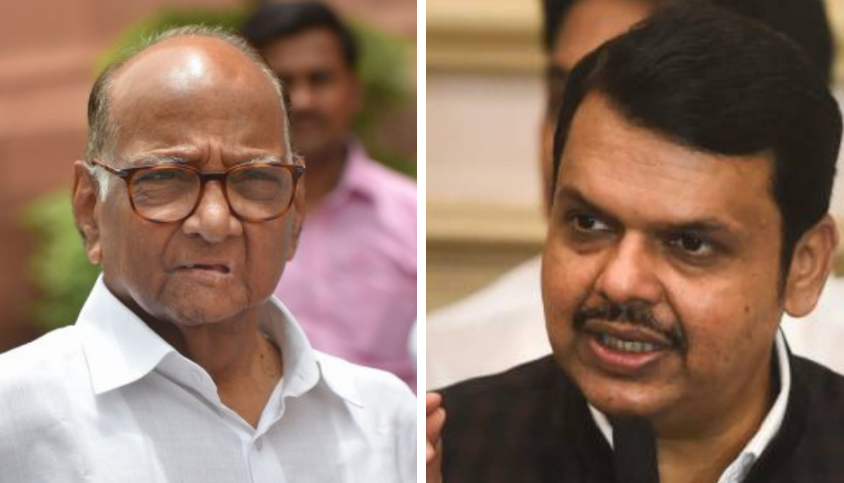 Devendra Fadnavis Makes Comment On Shraddha Walkar Murder Case, Sharad Pawar Replies
Mumbai, 24th November 2022: Shraddha Walker, a resident of Vasai in Maharashtra, was murdered by her boyfriend, Aftab Punawala, in Delhi and dismembered into 35 pieces. The politics of Maharashtra has risen due to this case. Some BJP leaders are demanding an investigation, suspecting the case is of love jihad. On the other hand, the Deputy Chief Minister of the state, Devendra Fadnavis, targeted the Maha Vikas Aghadi government by raising the issue of Shraddha Walker's old complaint to the Maharashtra Police. Now, NCP President Sharad Pawar was asked a question by journalists. He reacted to it. He was speaking at a press conference in Mumbai on Thursday (November 24).
When Sharad Pawar was asked about the allegation of love jihad by BJP leaders, he expressed his opinion that he does not know much about this matter.
Talking about Shraddha Walkar's murder and violence against women, Sharad Pawar said, "Today, our party is having an internal meeting. In this meeting, we will discuss rising inflation and increasing violence against women in the state and country. We will meet again next week to decide on some programs and to decide the policy on these issues."
"This matter is very serious. It cannot be ignored," Sharad Pawar expressed his opinion on the Shraddha Walker murder case.
Deputy Chief Minister Devendra Fadnavis stated that if action had been taken on the letter written by Shraddha Walker during the previous government, her life would have been saved. When asked a question about it, Sharad Pawar said, "Today there is a BJP government in the state. Devendra Fadnavis holds the home account of the state. So instead of talking about what happened in the past, Fadnavis should focus on today's issues."