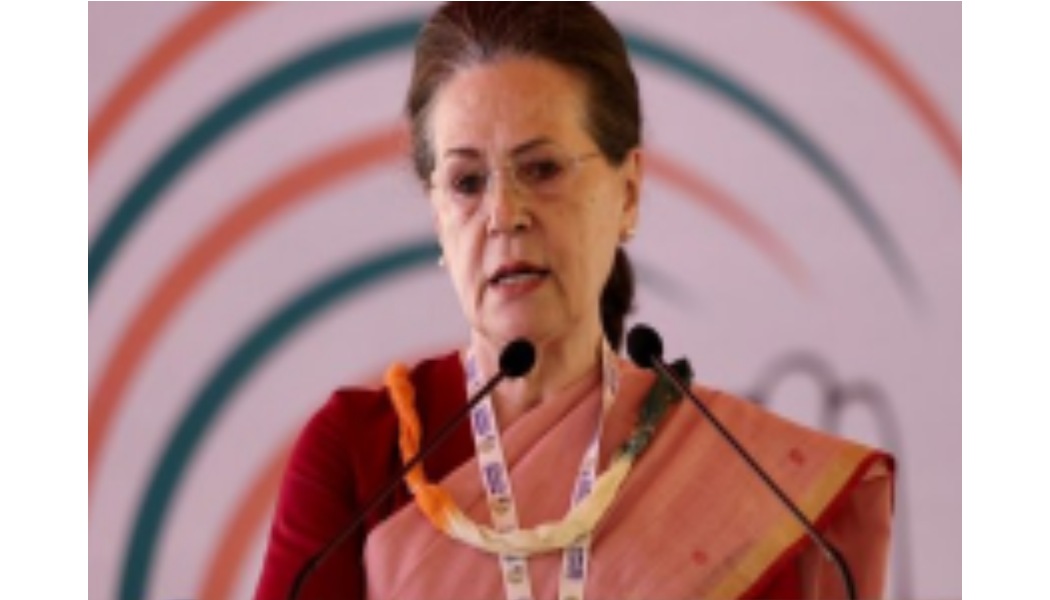 Sonia Gandhi Calls Budget 2023 'Silent Strike' On Poor, Takes Jab At Modi Government
New Delhi, 6th February 2023: Former Congress President Sonia Gandhi on Monday criticized the Union Budget 2023-24, saying that it is an anti-poor budget. She said the Union Budget 2023-24 is a "silent strike" on the poor by the Modi government and has cut spending on social schemes created during the UPA. Hitting out at PM Modi, Sonia Gandhi said that the PM and his ministers are chanting 'Vishwa Guru' and 'Amrit Kaal', while his close and favourite businessmen continue to indulge in financial scams.
Sonia Gandhi said, "The Prime Minister's policy of favouring his friends in the name of the poor and middle class has ruined the country and is still leading to ruin." She alleged, "Disastrous privatization has handed over priceless national assets to select private hands cheaply, leading to unemployment and affecting SC and ST youth the most. The fall in Adani Group shares is a scam involving common people's money as they have invested in LIC and SBI."
Sonia Gandhi, in her article, said that like-minded Indians now must join hands, oppose the harmful actions of this government and together create the change that people want to see. She said, "In the recently concluded Bharat Jodo Yatra, Congress supporters travelled on foot from Kanyakumari to Kashmir and interacted with lakhs of Indians from all walks of life. During their interaction, it was found that all of them were deeply troubled by the economic crisis, and there is concern about the direction in which it is heading."
The Congress Parliamentary Party President said, "The Budget for 2023-24 has not only failed to address important challenges but is going to make the condition of the poor and vulnerable worse." The former Congress president said, "This is a silent attack on the poor by the Modi government." Sonia Gandhi said that the promise of independence was a good life for every Indian. "This is not only to fulfil their basic needs but also to get equal opportunities to empower themselves socially, economically and politically," she added.
Former Congress president Sonia Gandhi said rural labourers will have less work as funding for MGNREGA has been reduced by one-third. "Our schools will run short of resources and children will get less nutritious food, as funding for schools this year has been cut short," she said. She said, "History teaches us that a healthy and educated population is the foundation of prosperity. Cuts in social security, education, nutrition and health hurt the poor today and stall the nation's progress tomorrow."
To Read Political And Bureaucracy News Join Sarkar Khabar WhatsApp Group