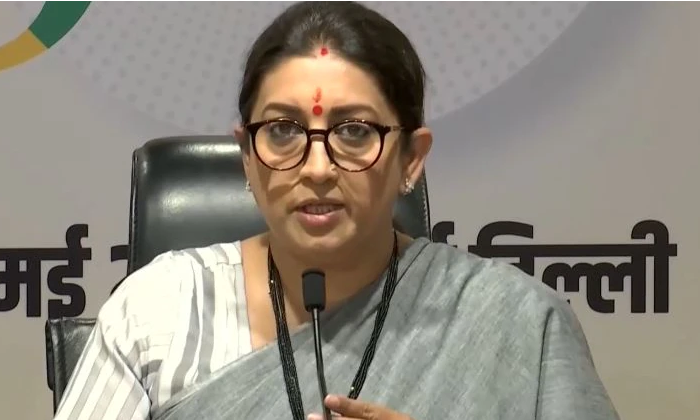 Smriti Irani Puts Forth Statement On Shraddha Walkar Case
Delhi, 25th November 2022: Since the revelation of the Shraddha Walkar murder case, there has once again been a discussion about the rising crime against women. Many leaders have condemned this incident. Now, the Union Women and Child Development Minister Smriti Irani's statement on the brutal murder of Shraddha Walkar has come to the fore. She said that there is a need to discuss violence against women and also the fact that Shraddha could not get anything in the name of help in this matter.
Speaking at a conference, Irani stressed the need to discuss violence against women. She said no one can cut a woman into pieces in anger. No one continues to beat the woman he claims to love, and even Aftab would not have done so if he had. She said that Aftab's abuse of Shraddha was known to many people and no one helped.
"There is a need to have a wider public discussion on violence in a relationship," Smriti Irani said. "As violence by the partner and violence by the family members of the woman are something that the National Crime Records Bureau is seeing a steady rise in when we talk about women's safety, there is a need to discuss partner violence against women," she added.
Irani said earlier it was thought that if a man beats up women, he is not educated, but now it is seen that domestic violence is not an issue that concerns only men who are not educated. She said that now even educated people are being found responsible for domestic violence. When asked whether it was a case of love jihad, Irani said, "I think we are making light of a very heinous crime."
Aftab Amin Poonawala (28) had allegedly strangled Shraddha Walkar (27) to death and cut her body into 35 pieces. He then kept these pieces in a 300-litre fridge at his home for about three weeks before dumping them in the forests of Mehrauli in South Delhi.