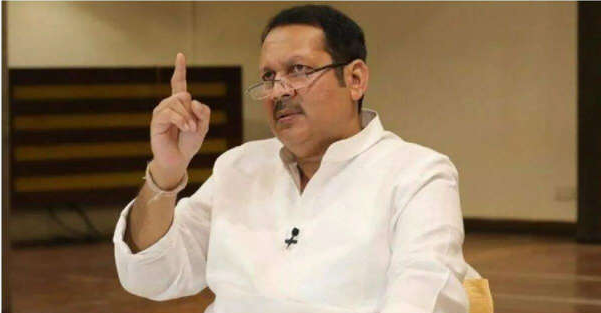 MP Bhosale Writes Letter To President And PM Regarding Koshyari's Statement On Chhatrapati Shivaji Maharaj
Mumbai, 24th November 2022: Taking note of Maharashtra Governor Bhagat Singh Koshyari's recent remarks on Chhatrapati Shivaji Maharaj, Rajya Sabha MP Udayanraje Bhosale, a descendant of Chhatrapati Shivaji Maharaj, wrote to President Draupadi Murmu and Prime Minister Narendra Modi, demanding to sack Bhagat Singh Koshyari from his post.
In the letter, MP Udayanraje Bhonsle demanded that the statements made by the Governor and the spokesperson of BP are very contrary to the beliefs of the nation. "It will be right only if you can take some measures to remove the Governor of Maharashtra," he wrote. "Your work and deliberations in resolving this current situation will prove to be very important in building trust among the people of Maharashtra and the country. You stand in solidarity with the people's faith and belief in Chhatrapati Shivaji Maharaj," he further wrote.
The letter also stated, "I condemn the statements made by Bhagat Singh Koshyari against Chhatrapati Shivaji Maharaj." Bhosale also highlighted that earlier, the Governor of Maharashtra had also made objectionable remarks against Mahatma Jyotiba Phule and Savitribai Phule. The general public also objected to Koshyari's statements, but the Governor did not stop his provocative remarks.
Bhosale said eminent personalities of Maharashtra are beyond political affiliation, adding that the Governor's remarks on the Maratha warrior did not sit well with the leaders.