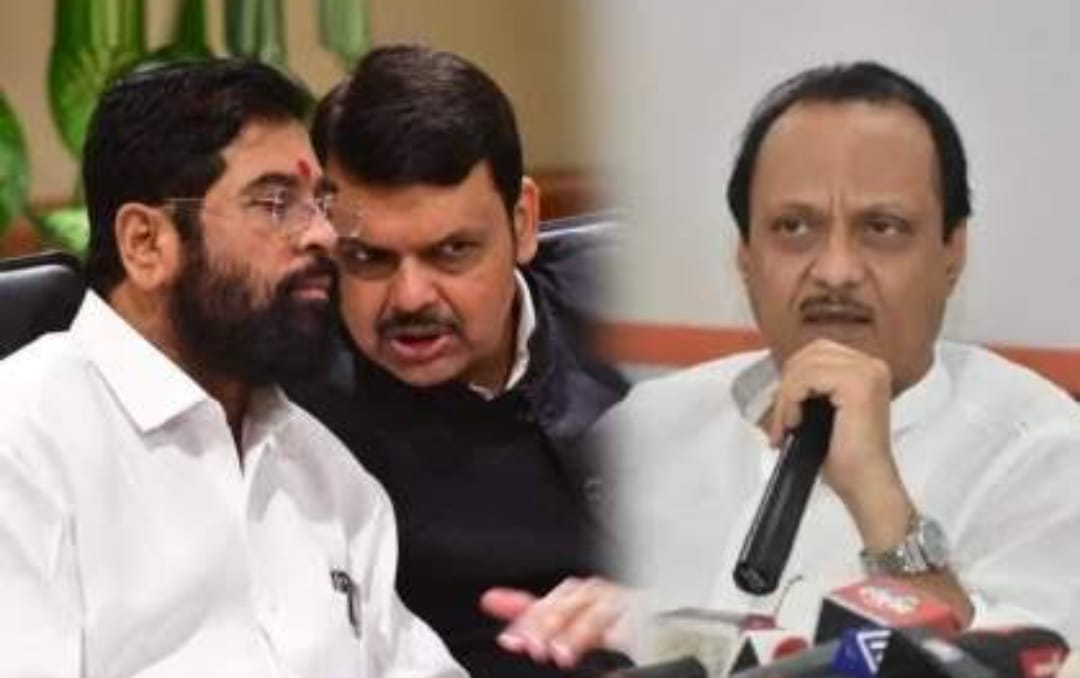 Maharashtra political turmoil: Will Ajit Pawar be the new Chief Minister?
Mumbai, 16th April 2023: The political landscape in Maharashtra is on the brink of a seismic shift, as the state awaits a decision from the Supreme Court regarding the disqualification of 16 Shiv Sena MLAs. This verdict, expected to be announced in the coming days, could have far-reaching consequences for the state's political leadership.
It is widely believed that if these MLAs are disqualified, Chief Minister Eknath Shinde's position will be severely compromised, and his government could collapse. In light of this possibility, there are rumors that the BJP and NCP are planning to join forces to form a new government, with Ajit Pawar as the new Chief Minister.
The stakes are high, and tensions are running high in Maharashtra as the political drama unfolds. For the past eight months, the Supreme Court has been hearing arguments about the power struggle in the state, and the decision it will make could have profound implications for the future. The court will rule on whether the change of power from Uddhav Thackeray to the BJP was legal, and its decision will be closely watched by the nation.
The state government is in a state of paralysis as officials await the court's decision. Vital policy decisions and tender processes have been put on hold, and an atmosphere of instability prevails. It is clear that the outcome of this power struggle will have a profound impact on the state's future.
Against this backdrop, rumors are swirling about the possibility of a new government led by Ajit Pawar. The NCP leader has been the subject of intense speculation in recent days, after he abruptly cancelled all his engagements and disappeared from public view. It later emerged that he had travelled to Delhi to meet with Union Home Minister Amit Shah, along with NCP leaders Praful Patel and Sunil Tatkare. This has fueled speculation that the BJP and NCP are planning to join forces to form a new government, with Ajit Pawar at the helm.
The potential implications of this political realignment are significant. Maharashtra is one of India's largest and most important states, with a population of over 120 million people. Its economic and cultural significance cannot be overstated, and the decisions made by its leaders have a far-reaching impact on the nation as a whole.
As the political drama in Maharashtra continues to unfold, all eyes are on the Supreme Court and the decision it will make in the coming days.
Whatever the outcome, it is clear that the state is on the brink of a major upheaval, and its political landscape may never be the same again. The coming weeks will be a critical time for Maharashtra, as its leaders and citizens grapple with the consequences of the court's decision and the new government that may emerge in its wake.