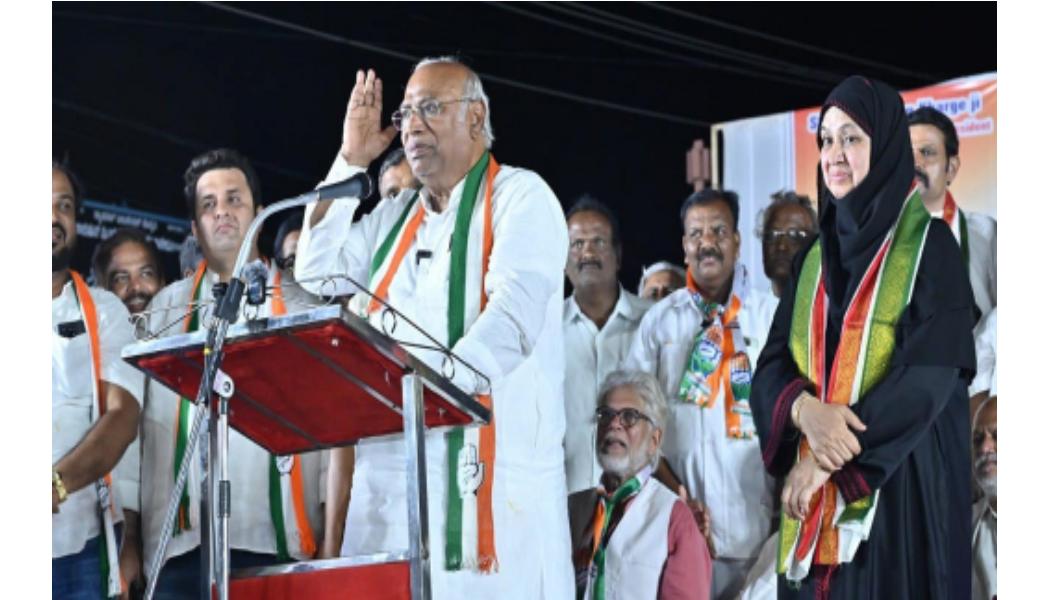 Dr Haji Zakir's Appeal: Elevate Kaneez Fatima to Cabinet Ministry In Karnataka
Bengaluru/Pune, 16th May 2023: In a triumphant turn of events at the recently concluded Karnataka Election, the radiant and resolute Kaneez Fatima, a Muslim Congress candidate, emerged victorious, capturing the esteemed seat from Gulbarga north amidst a fiercely competitive field of 9 Muslim candidates.
The Minority community in Karnataka is awash with admiration and adoration for her, as she proudly adorns the Hijab, an emblem of her unwavering faith, a symbol that ignited fervent discourse leading up to the election.
The glorious triumph of Kaneez Fatima is a testament to her indomitable spirit and the unwavering support she garnered from her devoted constituents. With an astonishing 80,973 votes in her favor, she vanquished her BJP opponent, Chandrakant Patil, in an emphatic display of her political prowess.
However, her remarkable victory has set in motion a fervent clamor from the Minority community, not only in Karnataka but also resonating across the borders into the vibrant state of Maharashtra.
Dr Haji Zakir, a venerable and sagacious Congress leader hailing from Pune, Maharashtra, ardently beseeched the party and the esteemed Rahul Gandhi himself to bestow upon Kaneez Fatima the honor of a Cabinet Minister in the Karnataka Government.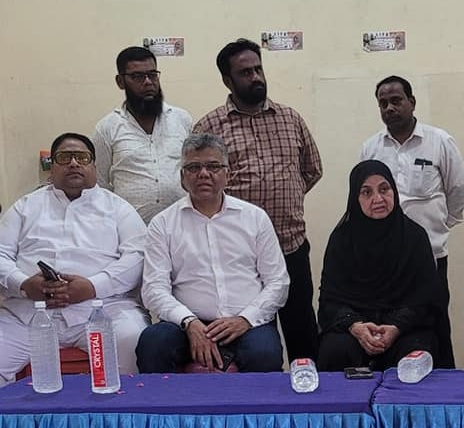 Justifying his impassioned plea, he articulated, "She is unequivocally deserving of this esteemed position, for she is a two-time elected MLA from North Gulbarga, emanating from a lineage steeped in the annals of politics. Her visage is one that is revered and cherished within the Minority community, thus rendering her an ideal choice for this exalted role within the Cabinet Ministry."
In an impassioned appeal to his party, Dr. Haji Zakir envisaged that if Kaneez Fatima were to be accorded this noble distinction, it would not only serve as a testament to the party's unwavering commitment to secularism and inclusivity but also kindle a deeper sense of trust and confidence within the Minority community. Urging the party to heed his heartfelt plea, he, along with other concerned voices, dispatched a poignant letter to the Party, recommending Kaneez Fatima's illustrious name for the position of Cabinet Minister.
Steeped in a rich political legacy, Kaneez Fatima emanates an aura of influence and charisma. She stands as an unwavering pillar of the Congress party, deeply committed to its noble ideals. Emerging triumphant for the second time as the elected MLA from North Gulbarga, she carries on the legacy of her late husband, the revered Qamar Ul Islam, a stalwart politician who, throughout his illustrious career, secured the MLA portfolio on numerous occasions and even attained the honorable title of Member of Parliament. Moreover, he adorned the coveted role of Minister in the previous Karnataka Government, led with grace by the Congress party. With her family's profound influence and unwavering support from the Minority community, Kaneez Fatima radiates an enduring presence in Karnataka's political landscape, poised to make an indelible mark.