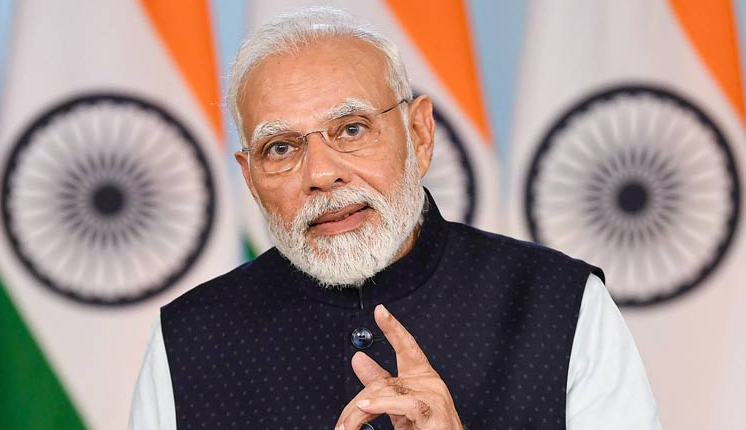 BJP's Winning Strategy for 2024 Lok Sabha Elections?
New Delhi, 18th November 2023: In the run-up to the highly anticipated 2024 Lok Sabha elections, the ruling Bharatiya Janata Party (BJP) is leaving no stone unturned in its bid to secure victory for the third consecutive term. Several key factors have emerged as potential game-changers in the upcoming electoral battle.
1) Ram Mandir's Inauguration: Aiming to capitalize on the sentiments surrounding the long-standing Ayodhya issue, the BJP has strategically planned the inauguration of the Ram Mandir in Ayodhya just ahead of the election announcement in January 2024. This move is anticipated to resonate with a significant portion of the electorate, especially among the party's core supporters.
2) Crackdown on Dawood Ibrahim and Terrorism: In a bold and decisive move, the government has initiated a program to eliminate terrorists including underworld kingpin Dawood Ibrahim. The targeted approach involves rooting out terrorists hiding in Pakistan, signaling a strong stance against cross-border terrorism. The BJP hopes that this tough stance on national security will garner support from voters concerned about the country's safety.
3) Aspirations for Kashmir: Another key factor in the BJP's winning strategy is the ambitious goal of securing Pakistan occupied Kashmir (PoK) or a significant part of it. This agenda is expected to resonate with a section of the electorate that values national integrity and security. However, it is essential to note that the realization of such aspirations may involve complex geopolitical considerations.
As the election season approaches, the BJP's focus on these three factors highlights a strategic blend of cultural, nationalistic, and security-oriented themes. The party aims to build a narrative that appeals to a broad spectrum of voters, emphasizing continuity in governance and a commitment to addressing longstanding issues.
It remains to be seen how these factors will play out in the larger political landscape and whether they will indeed prove to be the winning formula for the BJP in the 2024 Lok Sabha elections. As the nation awaits the unfolding of political dynamics, these key elements will undoubtedly shape the narrative in the coming months.