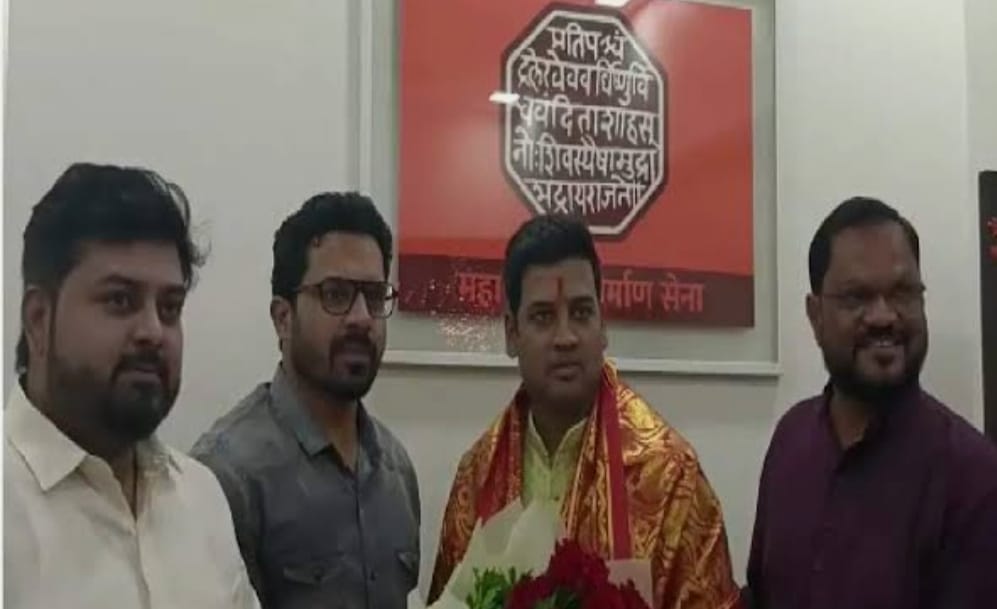 The Beginning Of A New Alliance In The State? Shrikant Shinde's Visit To MNS Office Sparks Discussion
Thane, 24th October 2022: Chief Minister Eknath Shinde and Deputy Chief Minister Devendra Fadnavis attended the annual Deepotsav organized by MNS at Shivaji Park on 21st October. MNS President Raj Thackeray was also present on this occasion. Discussions about an alliance between MNS-Shinde-BJP have arisen. Meanwhile, MP Shrikant Shinde has visited the office of MNS.
Shrikant Shinde also held his program at the same place where MNS organized Deepotsava in Phadke Road area of Dombivli. BJP's former deputy mayor Rahul Damle, MNS's former opposition leader and group leader Prakash Bhoir were present at this event. After that, Shrikant Shinde visited the central branch of MNS for the first time. The talk of alliance in the political circles has been heated after Shrikant Shinde's visit to the MNS office.
Speaking on this occasion, Srikant Shinde said, "You should not create new meaning. Every year, through MNS, lighting and various programs are held here at Phadke Road. We get to see a better picture, good things happen when opposites come together. Everyone is together on the occasion of Diwali, no matter how many opponents there are, we have to move forward with each others' suggestions and objections."
Meanwhile, MNS MLA Raju Patil is considered as a political opponent of Srikant Shinde. However, now it is being said that Srikant Shinde has become close to MNS.