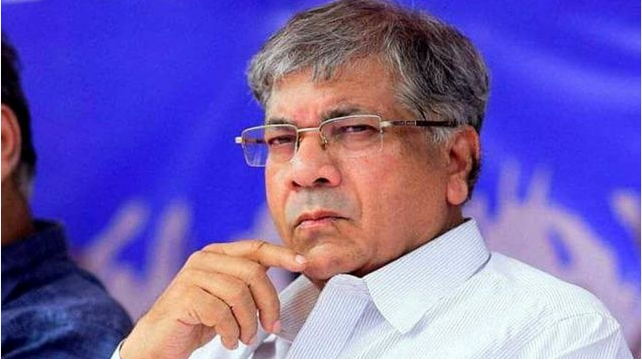 Pune: Prakash Ambedkar Says PM Modi Could Face 'Imprisonment'
Pimpri Chinchwad, 9th May 2023: Vanchit Bahujan Aghadi (VBA) president Prakash Ambedkar has made a statement about Prime Minister Narendra Modi, stating that he could end up in jail once his power at the center is gone. Ambedkar's comments were made at a meeting of the Wadar community in Pimpri.
Ambedkar stated that "whatever is sown will grow," referring to Modi's policies, and suggested that Modi's actions could lead to his imprisonment. The president of the Wrestling Federation of India (WFI), Brijbhushan Singh, was also targeted by Ambedkar for his handling of a sexual abuse case, which he compared to the immediate arrest of suspects in other cases.
Regarding the movie 'The Kerala Story,' Ambedkar dismissed it as an attempt at publicity and stated that it was "going to be nothing to take in."
When asked if he would like to be the chief minister, Ambedkar replied that he was content as a worker and had no desire to hold such a position.
Ambedkar also criticized Modi's approach to politics, stating that his "policy of psychological attack" created an atmosphere of fear by keeping people in jail for years without any resolution to their cases.
While Ambedkar's comments have caused controversy, it remains to be seen whether they will have any significant impact on the political climate in India. However, they do highlight the growing tension between various political factions and the need for greater accountability and transparency in the country's political system.