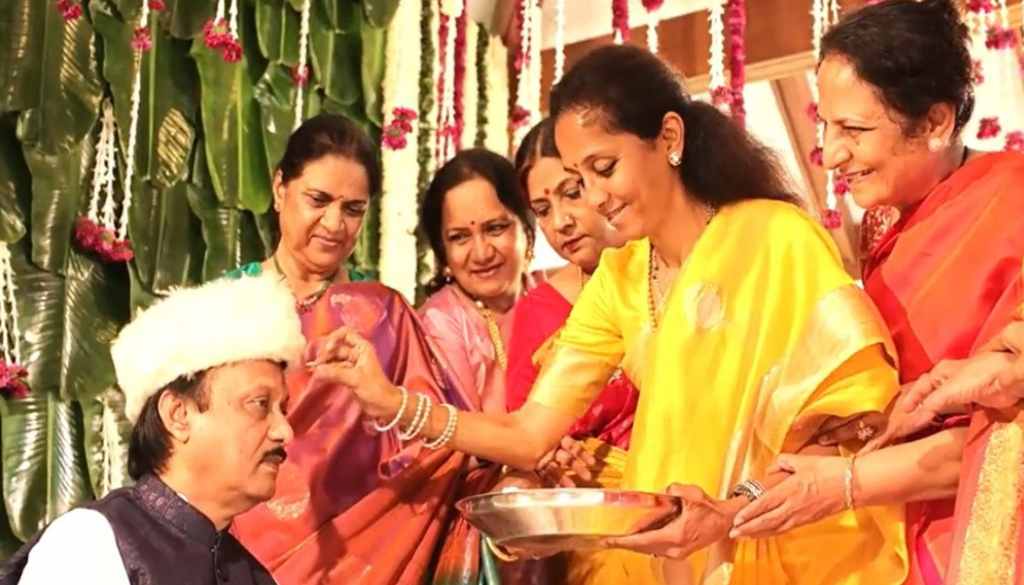 Pune: Ajit Pawar and Sharad Pawar's Three Meetings Signal Unity Amid Political Differences
Baramati, 15th November 2023: In a heartening display of family unity transcending political differences, Ajit Pawar and Sharad Pawar, prominent figures in Maharashtra politics, have met three times over the last five days. The Pawar family, known for celebrating Diwali together in previous years, has garnered attention amid speculation about their collective stance in the evolving political landscape.
The family gatherings began with a pre-Diwali family meeting between Ajit Pawar and Sharad Pawar. Subsequently, the two leaders shared a public platform during the Diwali Padwa program at Modi Bagh. The third meeting took place during the Bhai Dooj program at Pawar's residence in Katewadi, where political differences were set aside in favour of familial bonds.
During the Bhai Dooj celebrations, the Pawar family gathered to extend Diwali wishes and partake in the festivities. Deputy Chief Minister Ajit Pawar received felicitations from MP Supriya Sule and other sisters present at the occasion. The event witnessed the admiration of various family members, including Srinivas Pawar, entrepreneur Ranjit Pawar, and Jayant Pawar, by the assembled sisters.
The convergence of the Pawar family, despite recent political discord, has raised speculation and curiosity about the future dynamics within the family and the political implications of this reunion. Ajit Pawar's earlier divergence from the Nationalist Congress Party (NCP) to support the Bharatiya Janata Party (BJP) added a layer of complexity to the political landscape in Maharashtra. The recent family gatherings are being viewed with surprise and keen interest, leaving many to ponder the potential implications for the political scenario in the state.