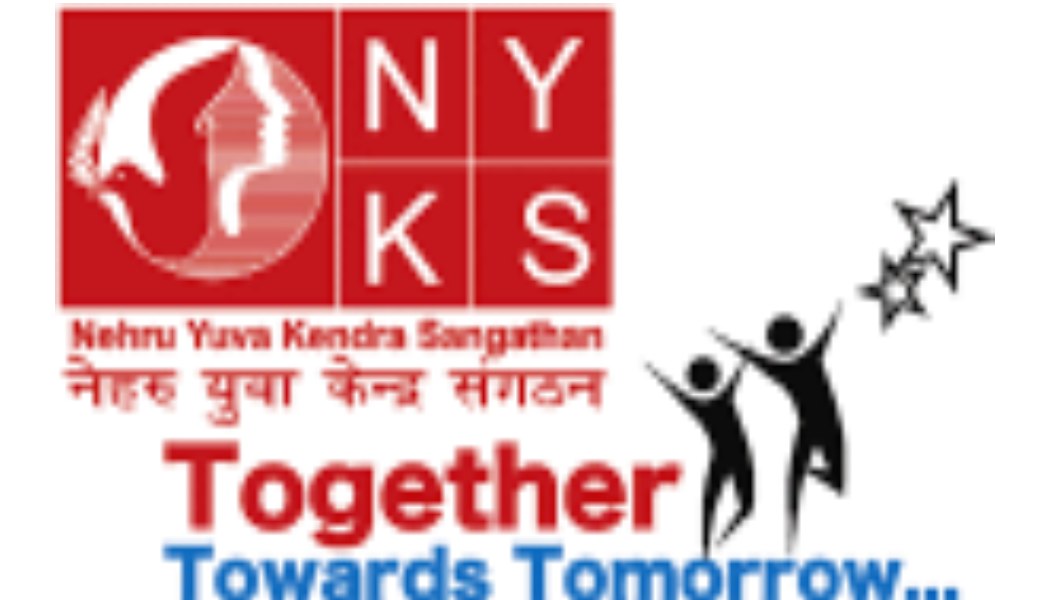 Jalgaon in Maharshtra to simultaneously host Yuva Utsava on 4th March 2023 along with 12 other venues across India
Mumbai, 03 March 2023: To celebrate 'Azadi Ka Amrit Mahotsav' in the spirit of Yuva Shakti, Nehru Yuva Kendra Sangathan (NYKS), Ministry of Youth Affairs and Sports, Government of India, is organizing 'Yuva Utsava' and 'Yuva Samvad' between 24th February 2023 and 31st May 2023. These are umbrella programs with an expanded macro-outreach integrating six youth centric programs of NYKS Annual Action Plan. Yuva [email protected] will be formally launched on 4th March 2023 by Union Minister of Youth Affairs and Sports and Information and Broadcasting, Anurag Singh Thakur, from Ropar, Punjab. Simultaneously, twelve other venues including Jalgaon in Maharshtra will also host Yuva Utsava on 4th March 2023. The Union Minister will also launch the Dashboard of Yuva Utsava.
This the beginning of first phase of Yuva Utsava under which 150 Districts across the country will conduct Yuva Utsava from 4th March to 31st March 2023 to celebrate the youth power and be part of India's rich cultural heritage of Vasudhaiva-kutumbakam.
As part of Yuva Utsava, young artists, writers, photographers, orators, practitioners of traditional art forms and active club members shall lead the movement from the grass-root level to the national level, bringing the rich heritage, culture and values of India to the central stage of public discourse. Youth in the age group of 15 to 29 years will participate in competitions at District, State and National Levels with winners at each stage proceeding to the next level. Winners at the district level will be awarded cash prizes. The winners of the District Level will participate at the State level Yuva Utsav which is a 2-day program scheduled to be held during August to September 2023 at State Capitals. The winners of all the State level programs shall participate at the National Level Yuva Utsav scheduled to be held in 3rd/4th week of October, 2023 at Delhi.
Yuva Samvad- India @ 2047 is being organised across the country on the lines of the Yuva Samvad at the national level held by the Ministry of Youth Affairs and Sports on 12th August, 2022 as part of the International Youth Day celebrations. The Samvad will be an unstructured discussion among youth led by persons of eminence. The discussion will be followed by a question and answer session. A maximum of three programs will be held in every district with around 500 participants in each program. The Yuva Samvaad in a single phrase can be defined as– "for the youth, by the youth, of the youth". The dialogue and discussion during the Yuva Samvaad India @ 2047 will be based on the theme of Panch Prans (five resolves) as proclaimed by Prime Minister, Narendra Modi, during his Independence Day Speech from the ramparts of Red Fort on August 15, 2022. The Panch Prans are – (1) Goal of Developed India (2) National Unity and Solidarity (3) Remove Trace of Colonial Mindset (4) Sense of Duty among citizens (5) Take pride in our heritage and legacy.
Yuva Utsava celebrations in Maharashtra will be inaugurated at Jalgaon District on 4th March 2023 at Chhatrapati Sambhaji Maharaj Natya Sankul with the support of District Administration, District Information Officer, District Industry Centre, District Sports Officer, NABARD, Central Bureau of Communications, Department of Social Welfare, KCIL, RSETI, NSS, NCC and others. Member of Parliament, Unmesh Patil, will be the Chief Guest at the event. Central Bureau of Communication, Regional Office Pune, is organising a performance of their cultural troupe on the occasion.
The Yuva Mahotsav is set to begin with gusto in Mumbai and Sindhudurg District on the 5th of March 2023. In Mumbai the event will be hosted at Namdar Gopal Krishna Gokhale High School and Junior College, Borivali. The event is organised by Nehru Yuva Kendra, Mumbai, Ministry of Youth Affairs and Sports, Government of India, in association with Borivali Cultural Centre and Parth India Sports Foundation. Central Bureau of Communication, Regional Office Pune, Ministry of Information and Broadcasting, will be showcasing an exhibition on Azadi Ka Amrit Mahotsav and Eight Years of Transforming India at the venue. Prizes will be distributed to the winners of the District level Yuva Utsava on the occasion. Apart from this various cultural programs will also be showcased. Member of Parliament, Gopal Shetty, will be chief guest for event.
Yuva Utsavas in Phase I, in the month of March, will be held in 16 districts across Maharashtra namely, Jalgaon, Solapur, Mumbai, Sindhudurg, Amravati, Beed, Jalna, Nagpur, Dharashiv, Ratnagiri, Sangali, Satara, Parbhani, Gondia, Hingoli and Thane. The events have been planned in collaboration with the Department of Health, Government of Maharashtra, Department of Sports, Government of Maharashtra, Kadhi and Village Industries Commission, NABARD, Krishi Vigyan Kendras and other public and private stakeholders who will also be put up exhibition stalls at the events.
Yuva Utsava and Yuva Samvad initiatives aim to rekindle the spirit of patriotism and values of India's Freedom Struggle by engaging the youth in various events. This will help showcase 'Youth Power' and reinforce the five resolves 'Panch Pran', among the youth of the country. "Yuva Shakti se Jan Bhagidari" will be the driving force for this grand celebration of 75th Anniversary of India's Independence.
To Read Political And Bureaucracy News Join Sarkar Khabar WhatsApp Group