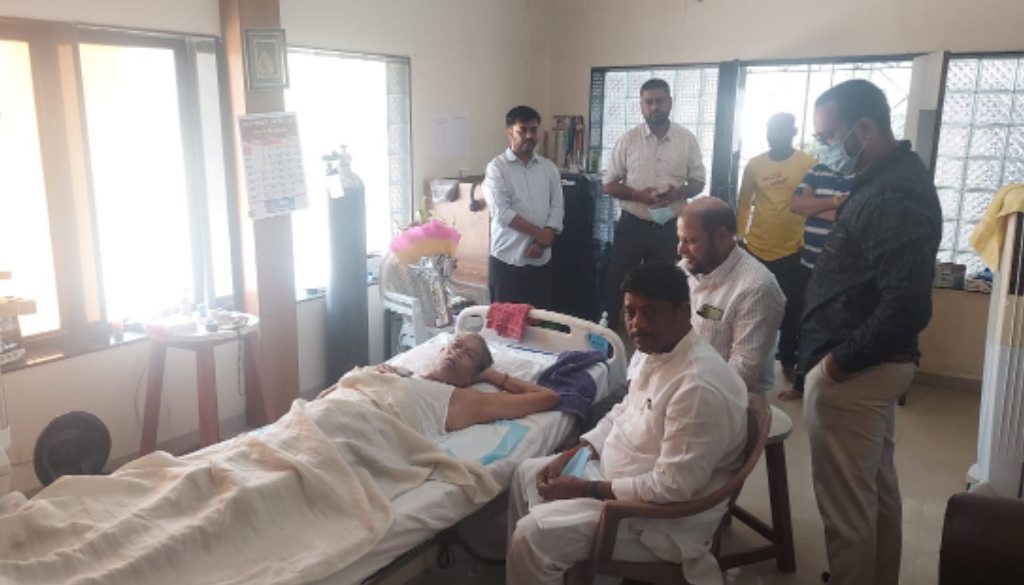 From Congress stronghold to BJP fortress to Congress victory: The story of Kasba Constituency
Special Correspondent
Pune, 4th March 2023: The recent by-elections in Kasba Assembly Constituency in Pune have put this region under the spotlight, with a surprising outcome that has shaken up the Maharashtra state's politics.
For the past 28 years, BJP had held a stronghold over this constituency, but Congress has now overthrown them, marking a significant shift in the political landscape. This constituency, once dominated by the Congress, was skillfully captured by BJP, but the old leadership was sidelined, and the new leadership's lack of confidence caused the party to lose its grip.
The Kasba Constituency was established in 1957, and the Congress had held control of the area since then. The population of this region is half-educated and half-working class, and despite changes in the constituency's composition, there hasn't been much difference.
In the 1962 elections, Baburao Sanas, the first mayor of Pune, led this constituency as an MLA. Sanas was considered an influential leader in Pune politics at that time, and due to his leadership, this constituency remained under Congress' control. After Sanas, no other party could enter this constituency for the next ten years. In the 1967 elections, Congress's RV Telang led this constituency.
The first woman MLA of Kasba was Lilatai Merchant of Congress, who won the 1972 elections. However, two years later, mid-term elections were held, so she had a short period in office. Mukta Tilak led this constituency as the second woman MLA.
Congress's first defeat in this constituency was in the 1978 elections, where Arvind Lele of Jan Sangh won. In the subsequent elections held in 1980, he was re-elected on a BJP ticket. Since then, BJP had held control over this constituency. However, because of the influence of Congress on the people then, BJP did not get consecutive success. Ulhas Kalokhe of Congress won the 1985 elections. In this constituency, the ten years from 1985 to 1995 saw success for Congress and BJP at different times.
In 1990, BJP gave a ticket to late MP Anna Joshi, who won. However, Joshi did not have much time in office, as he contested the Lok Sabha elections and became an MP. Pune MP Girish Bapat was first elected to this constituency in 1995, and since then, Kasba and Bapat have been synonymous. Bapat was elected five times in a row from this constituency, giving BJP a stronghold in the region. Because of Bapat's immense public relations with people from all walks of life, Kasba was perceived as a BJP stronghold.
After Bapat became an MP, the late MLA Mukta Tilak became the second woman MLA of this constituency in the 2019 elections. However, after Bapat's exit, the BJP's hold on the Kasba loosened, and the party lost control of this constituency in the recent by-elections. The responsibility for this constituency was given to Guardian Minister Chandrakant Patil, and a new youth leadership began to emerge, sidelining the old leadership. This shift in leadership, coupled with a lack of confidence, led to the BJP's downfall in this constituency.
The shift in the political landscape of Kasba Assembly Constituency in Pune is a reminder that political parties must be mindful of their leadership choices and ensure that they are in sync with the sentiments of the people. BJP's long-standing dominance in the region was overthrown because of a shift in leadership and a lack of confidence in the new leadership. With this constituency's history of alternating between Congress and BJP, it will be interesting to see how it unfolds in future.
To Read Political And Bureaucracy News Join Sarkar Khabar WhatsApp Group