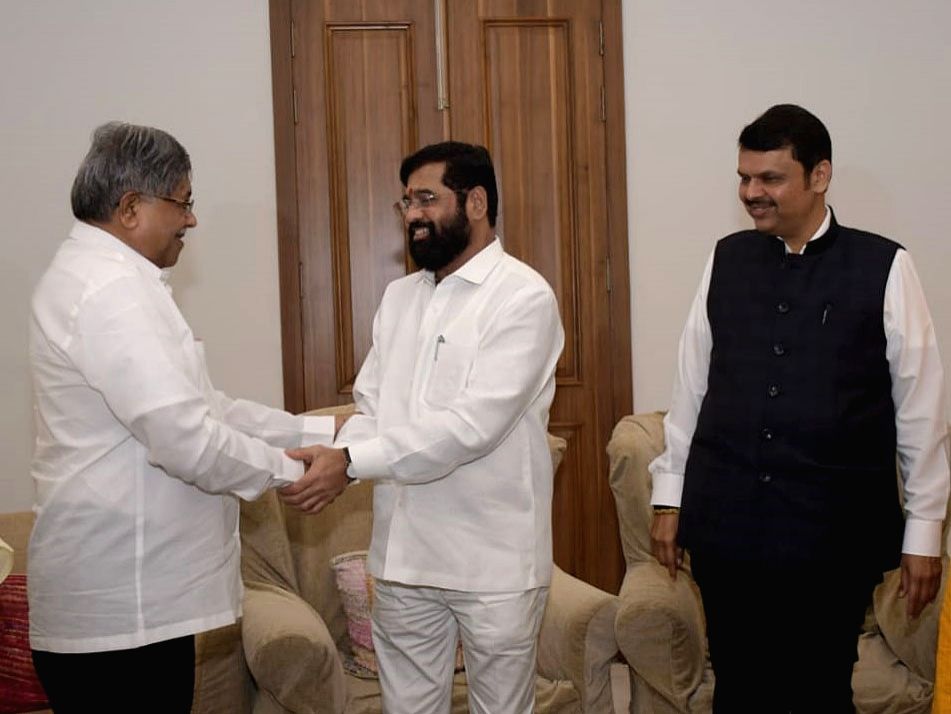 Eknath Shinde and BJP To Contest In Municipal Corporation Elections Together
Mumbai, 27th July 2022: In a short time, many municipal elections are going to be held in Maharashtra including BMC. Eknath Shinde has started preparations to shift the ground of Shiv Sena in alliance with BJP in these elections. According to sources in the Eknath Shinde faction, many municipal corporations including Mumbai, Pune, and Aurangabad will be contested in the elections together with the BJP.
It is almost certain that the Shinde group and the BJP under the leadership of Chief Minister Eknath Shinde will fight the upcoming municipal elections together. A new alliance has been formed on the occasion of the Aurangabad Municipal Corporation elections.
According to Rajendra Janjal, Aurangabad District President of Shinde Group, a preliminary meeting has been held between BJP and Shinde Group regarding seat allocation.
Shinde has already announced to change the name of Aurangabad to Chhatrapati Sambhaji Nagar. All the six Shiv Sena MLAs from Aurangabad have joined the Shinde group. If the BJP and the Shinde group face elections together on the issue of Hindutva, the Uddhav Thackeray-led Shiv Sena may face a dilemma.
Shiv Sena MLAs from Aurangabad Uday Singh Rajput, Sanjay Shirath, Ramesh Boron and Pradeep Jaiswal are with Eknath Shinde. The resolution passed in the meetings will be discussed with the BJP high command. However, the Eknath Shinde faction and the BJP have not yet reached an agreement on the formation of the cabinet of the Maharashtra government. Nearly three weeks have passed and till now no minister has taken oath except Eknath Shinde and Devendra Fadnavis.