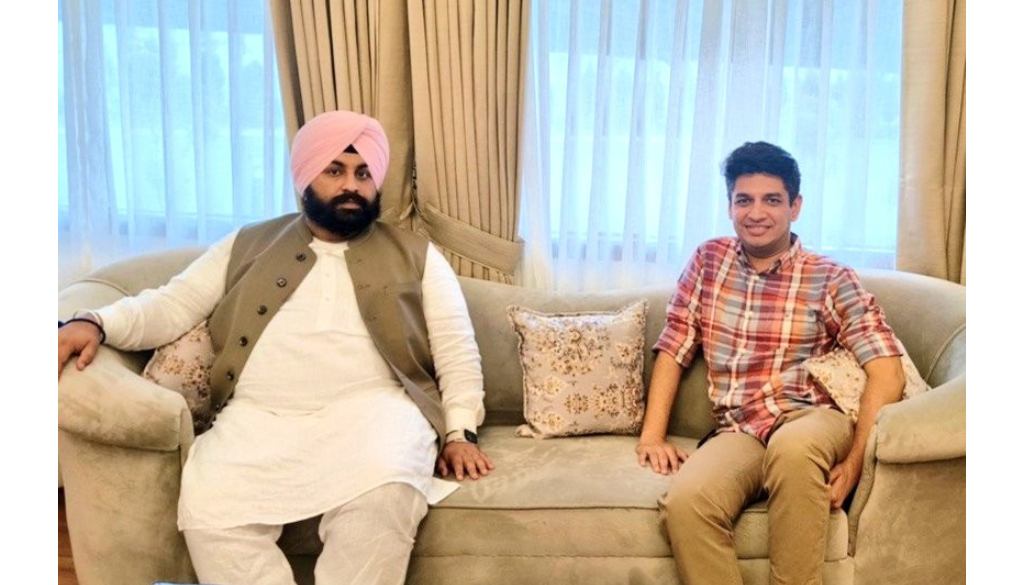 Punjab and Delhi Serve as Models for Transforming Government Education: MLC Satyajit Tambe Explores Opportunities
Pune, 20th September 2023: MLC Satyajit Tambe, renowned for his unwavering commitment to introducing the best educational practices from various states in India and abroad, recently held a meeting with Punjab's Education Minister, Harjot Singh Bains. While visiting Punjab for personal reasons, Tambe carved out time from his schedule to engage in an insightful discussion with the Education Minister. Their focus: enhancing the quality of education, especially in government schools, by drawing inspiration from Punjab's education model.
In the realm of government education, both Delhi and Punjab have set commendable benchmarks. Delhi's public school model has garnered attention not only nationally but also internationally. Subsequently, Punjab adopted a similar model that places a strong emphasis on parent-teacher meetings. Furthermore, Punjab strengthened the School Management Committee by appointing government representatives to attend every committee meeting, leading to significant improvements in its functionality.
Punjab's approach to education also includes conducting career guidance camps for government school students and fostering entrepreneurship among students in classes VIII to X. Each student is provided with a sum of two thousand rupees to initiate a business project, fostering creativity and entrepreneurial spirit. Punjab has implemented several such schemes to motivate students, actively engaging more than 18 non-governmental organizations to enhance the model through public participation.
MLC Satyajit Tambe, who remains committed to students' welfare even during his private visits, was deeply impressed by Punjab's education model. Following his visit to Punjab, Tambe met with Education Minister Harjot Singh Bais to discuss the transformative reforms that Punjab has implemented in government education. Tambe shared his conviction that Maharashtra should learn from the positive initiatives undertaken in other states and adapt them to benefit its own students.
Highlighting the challenges faced by many government schools in Maharashtra, including deteriorating infrastructure and declining education quality, Tambe underscored the critical role of public participation in improving government school standards. He expressed his hope for continued support from Harjot Singh Bains in advancing these endeavors.
Education Minister Bains assured MLC Satyajit Tambe of his cooperation in implementing a new educational model in Maharashtra. This meeting holds the potential to pave the way for meaningful reforms in Maharashtra's education system, ultimately benefiting the next generation of students.