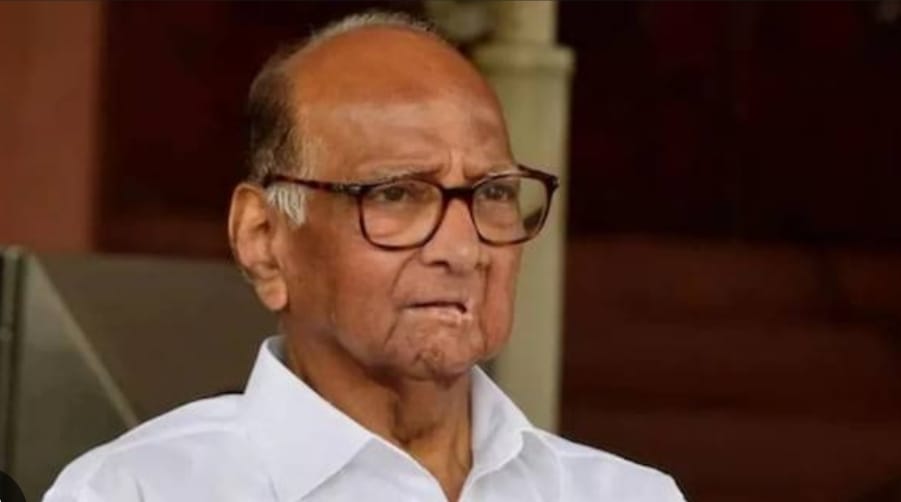 Pune: Sharad Pawar Credits Rahul Gandhi's Bharat Jodo Yatra for Congress' Success in Karnataka Elections
Pune, 23rd May 2023: NCP President Sharad Pawar has praised Rahul Gandhi's Bharat Jodo Yatra as a key factor in Congress' victory in the Karnataka Assembly elections.
Speaking to reporters at Balgandharva Mandir yesterday, Pawar stated, "We have witnessed the impact of Rahul Gandhi's journey on the public mindset in Karnataka. I am confident that the people will empower Rahul Gandhi and his associates."
The Bharat Jodo Yatra, initiated by Rahul Gandhi on September 7, received an overwhelming response across the country. Spanning five months, Gandhi covered a distance of 4,000 kilometers from Kanyakumari to Kashmir.
Addressing the issue of seat allocation in the Mahavikas Aghadi alliance, Pawar clarified that no discussion had taken place during the meeting. He dismissed media reports on the matter, stating that the focus of the discussion was on strategies for the upcoming Municipal Corporation of Mumbai elections. While some voices within the alliance suggest that Congress should contest independently, others hold different opinions.
Pawar criticized the decision-making approach of some individuals, likening it to the haphazard decision to demonetize the 2000 rupee note in the past. He emphasized that such decisions had caused significant losses for many people, including the Pune District Central Co-operative Bank, which faced financial setbacks due to unconverted crores of rupees.
Pawar expressed concern that those responsible for such decisions seemed unwilling to bear the responsibility for the consequences and were eager to portray themselves as agents of change.
The repercussions of the demonetization decision were severe, leading to numerous suicides and devastating many families and professionals. Pawar questioned the need for a second 'miracle', highlighting the hardships faced by the people as a result of these decisions.