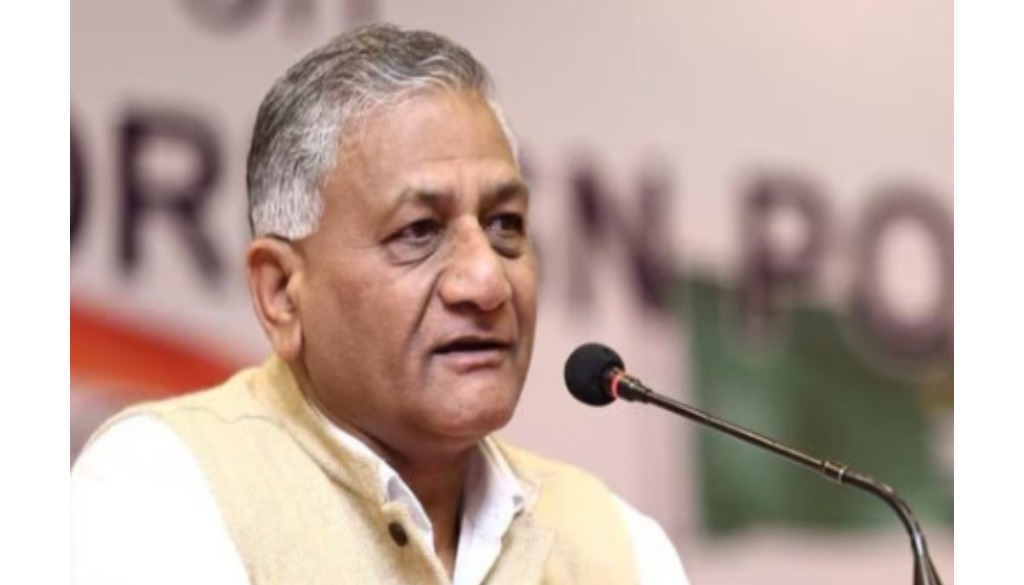 Pakistan Occupied Kashmir To Merge With India – Union Minister VK Singh
New Delhi, 12th September 2023: Union Minister of State for Road Transport, former Army chief General VK Singh, stirred a political storm with his recent remarks on the issue of Jammu and Kashmir.
Speaking to journalists during the BJP's Parivartan Yatra in Dausa (Rajasthan), General VK Singh suggested that Pakistan-occupied Kashmir would eventually become a part of India, urging patience from those concerned about the region's status.
General VK Singh's comments were met with swift reactions from various political leaders. Shiv Sena's (Uddhav faction) leader and Member of Parliament, Sanjay Raut, expressed his party's aspirations for a united India (Akhand Bharat).
He emphasized, "We have always dreamed of Akhand Bharat. We always say that PoK is ours." Sanjay Raut suggested that while he would welcome efforts in this direction, the focus should first be on ensuring peace in Manipur, given China's presence in the region.
Raut continued, "Rahul Gandhi says that China has entered Ladakh and taken our land. China is showing some parts of Arunachal Pradesh on its map. First, eliminate it. After that, PoK will automatically be merged into India."
Adding to the chorus of responses, Aam Aadmi Party leader and Delhi Minister Saurabh Bhardwaj accused VK Singh of attempting to divert attention from the ongoing tensions with China. Bhardwaj cited a report claiming that the Indian Army was facing difficulties patrolling several areas along the border, emphasizing that General Singh should address these issues first.
General VK Singh's comments also took a dig at Rahul Gandhi's recent statements on the issue of Hindutva. Singh remarked, "What can be said about a person who wears pants and a T-shirt in India and kurta-pajama when he goes abroad?"
The comments made by General VK Singh have ignited a fresh round of political discussions surrounding the status of Jammu and Kashmir and the broader geopolitical concerns in the region. The reactions from various political leaders underscore the complexity of the issue and differing opinions on the path forward.