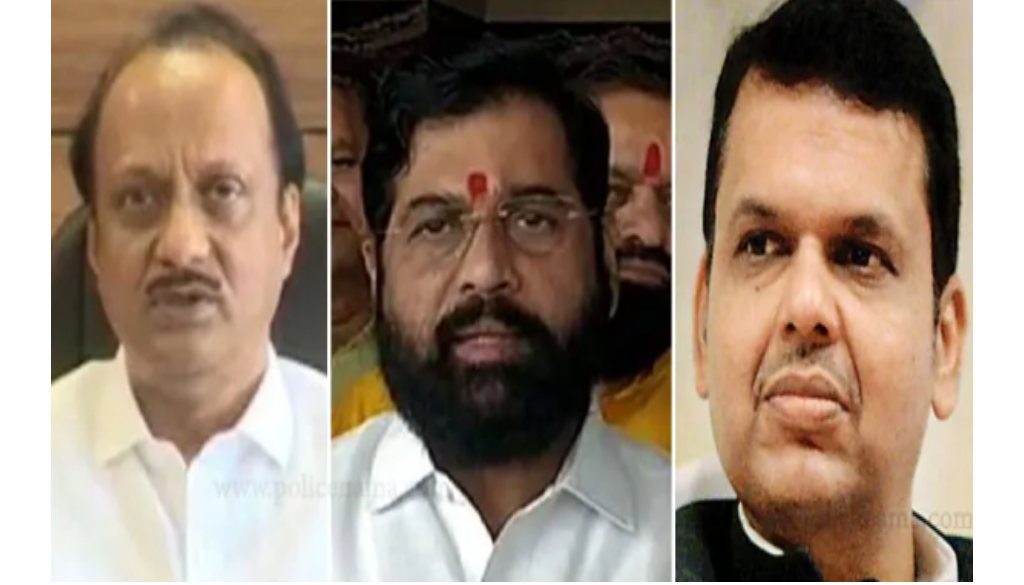 Maharashtra: Anticipation Grows as Shinde-Fadnavis-Pawar Government Plans Cabinet Expansion Ahead of Ganesh Utsav
Mumbai, 11th September 2023: There is mounting speculation that the Maharashtra state government, led by the coalition of Shinde, Fadnavis, and Pawar, is poised to expand its cabinet in the upcoming fourth phase, just before the onset of Ganesh Utsav. This development has recently gained traction and is generating considerable buzz within political circles.
Reports suggest that this cabinet expansion is slated to take place before the auspicious occasion of Ganesh Utsav, with a potential influx of 14 new ministers expected to be sworn in. Sources indicate that senior leaders from all three coalition parties recently convened for a crucial meeting in Mumbai to discuss the impending expansion.
The timing of the state cabinet expansion had been a topic of fervent discussion ever since the Shinde-Fadnavis government took office. The uncertainty surrounding this event had captured the attention of the entire state, particularly as many MLAs who aligned with Shinde had expressed their aspirations for ministerial positions. However, the scenario shifted when Ajit Pawar assumed power, and MLAs aligned with him were appointed as ministers, leaving Shinde's MLAs without the coveted roles.
In light of the Bharatiya Janata Party's substantial representation in the cabinet, it is expected to claim a maximum of 7 ministerial seats. Consequently, the remaining seven positions, originally earmarked for Shiv Sena, may now be apportioned to the Nationalist Congress Party (NCP). This has become a subject of intense debate and discussion.
Notably, the clamor for ministerial positions among some Shiv Sena MLAs is well-documented, with even Independent MLA Bachu Kadu expressing a keen interest in securing such a post. This cabinet expansion promises to be a riveting spectacle as observers await the choices made by the Shinde-Pawar-Fadnavis government.
Furthermore, there are indications that alliance leaders will strive to appease disgruntled MLAs by offering them ministerial roles. Consequently, the final selection of ministers for this expansion will be closely watched.