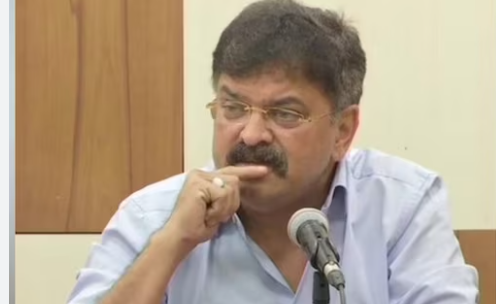 Jitendra Awhad Demands Action Against Governor Koshyari Following His Comment On Chhatrapati Shivaji Maharaj
Mumbai, 28th November 2022: From Governor Bhagat Singh Koshyari's statement regarding Chhatrapati Shivaji Maharaj, the Mahavikas Aghadi has become aggressive once again. A few days ago, Uddhav Thackeray had given a press conference and signalled a 'Maharashtra Bandh' against the Governor's statement.
Meanwhile, NCP MLA Jitendra Awhad has also become aggressive in this matter and said that the Maha Vikas Aghadi will have to call for a 'Maharashtra Bandh' against the Governor. In an interview given to the news channel TV 9, he gave his reaction in this regard.
"I was the first to condemn the governor's statement. The governor is old now. But his intellect is still in the seventh-eighth year. The statement he made regarding Mahatma Jyotiba Phule and Savitribai Phule was not expected from such a great person. The way he spoke about Shivaji Maharaj, Maharashtra can never tolerate it. Therefore, the Mahavikas Aghadi will have to decide on the Maharashtra bandh," said Jitendra Awad.
"There has been a huge outpouring of public sentiment after the Governor's statement. The people of Maharashtra are very angry. When I visited Maharashtra, I saw anger among the people. People do not tolerate such things. When things are said about Shivaji Maharaj, people get upset, because Shivaji Maharaj is in people's hearts. In fact, by now, the governor should have been expelled from Maharashtra," he added.
"Mahavikas Aghadi will have to decide on 'Maharashtra Bandh' after putting aside political investment and seeing the anger and outburst of the people. I am going to request Sharad Pawar himself in this regard. Because this topic is not worth leaving. Every five-seven years, he brings up a topic about Shivaji Maharaj, raising doubts about his personality, it is necessary to think about it," he also commented.