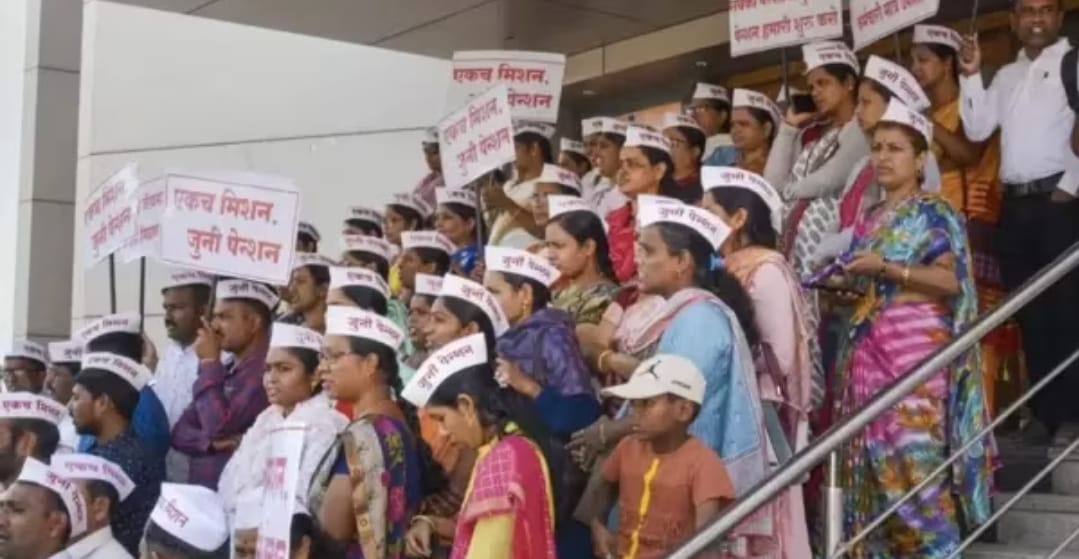 Government Employees' Strike Called Off As Government Promises Solutions
Mumbai, 20th March 2023: The government employees' strike which has been going on for the last seven days to resume the old pension was finally called off today (20th). After holding a meeting with the state government, the employees union decided that the strike is being called off. The employee unions have also said that the government has promised to resolve the issue within three months.
For the last seven days, a state-wide agitation has been going on to demand that the old pension should be implemented. As the government employees participated in the agitation, there was chaos in the government offices. Also, many works were stopped. The health system was also in shambles. This decision was taken after a meeting with Chief Minister Eknath Shinde and Deputy Chief Minister Devendra Fadnavis. Speaking to the media, the government employees of the state said they have called off the strike after the successful meeting. Also, Vishwas Katkar of the organization has informed the media that all employees will be present at work from tomorrow (21st).
Demands of protestors:
Abolish the new pension scheme and apply the old pension scheme to all with retrospective effect.
Volume-2 of the Bakshi Committee report should be published after correcting clerical and other cadre-conscious errors.
Do not cancel sanctioned posts of Class IV employees.
Regularize the services of contract and scheme workers as they are in long service by paying equal minimum wages to all, and fill all vacant posts immediately.
Make compassionate appointments unconditionally.
Give prescribed age limit relaxation to older children of employees who died during the Corona period, making retirement age 60 years.
To Read Political And Bureaucracy News Join Sarkar Khabar WhatsApp Group