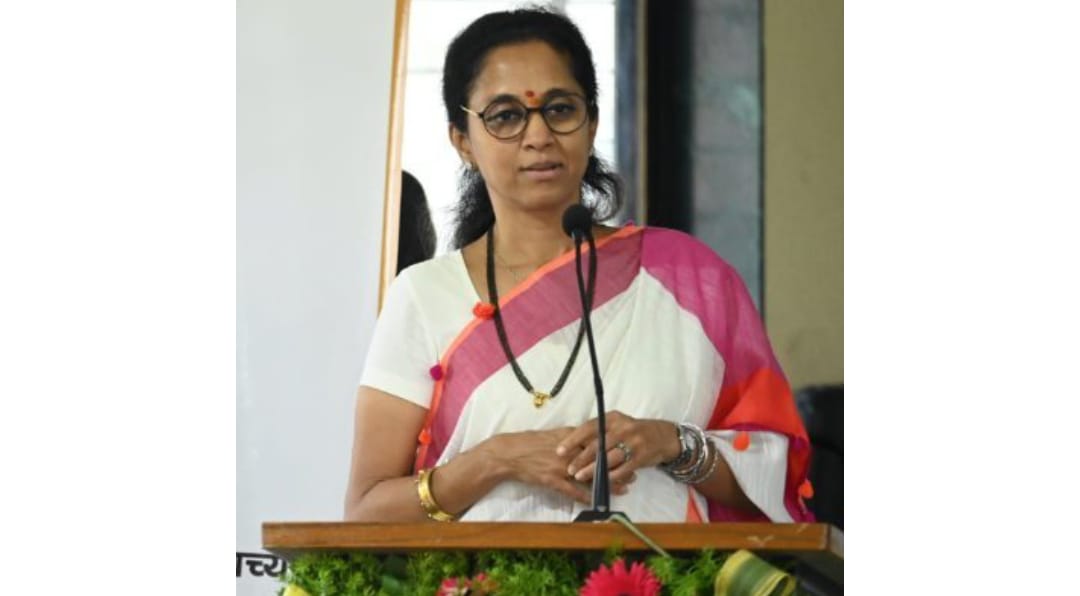 Cordial Relations Prevail Despite NCP Turmoil: Supriya Sule
Mumbai, 13th November 2023: In the midst of the Nationalist Congress Party's internal strife, family ties remain intact as NCP leader Supriya Sule emphasizes the cordial relationships between uncle Sharad Pawar, brother Ajit Pawar, and herself.
Following the second meeting between Ajit Pawar and Sharad Pawar after the party split, Supriya Sule asserted that there are no personal differences between her and cousin brother Ajit Pawar. According to Sule, the ongoing conflict is not rooted in personal disputes but rather ideological differences.
"Relations should not come between politics. The fight between NCP and Ajit Pawar is not personal but ideological," stated Supriya Sule in response to the meeting. She added, "There are many families in the Bharatiya Janata Party with whom the Pawar family has decades-old relations. Certainly, these are political differences, but there are no personal differences between the members within any family."
Addressing the political speculation surrounding the meeting, NCP Lok Sabha member Supriya Sule clarified that the meeting was not politically motivated.
In regards to Sharad Pawar's health, Sule dismissed rumors, stating, "Your love and blessings are the tonic for Pawar Saheb." The 82-year-old NCP president recently faced health concerns during a meeting in his hometown Baramati in Maharashtra's Pune district, prompting doctors to advise him to rest.